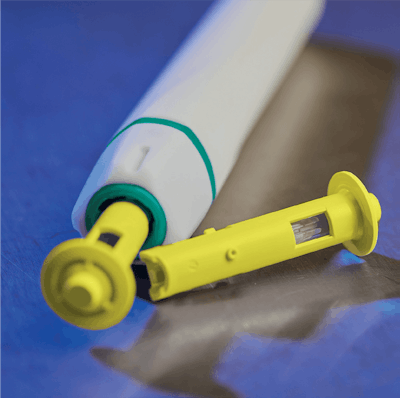 GeoVax Labs, Inc., a biotechnology company developing human vaccines, and Enesi Pharma, a pharmaceutical company developing injectable solid-dose drug-device vaccine products, are collaborating to develop solid-dose needle-free vaccine formulations utilizing GeoVax's MVA-VLP vaccine platform in combination with Enesi's ImplaVax® device and formulation technology.
The partners intend to develop thermostable, solid-dose needle-free vaccines for a variety of infectious diseases and evaluate the potential to generate improved vaccine responses with simplified administration and reduced storage and distribution costs.
Platform
GeoVax reports that its vaccine technology is based on its patented Modified Vaccinia Ankara (MVA) Virus-Like Particle (VLP) platform, which generates noninfectious VLPs in the individual being vaccinated. This technology mimics a natural viral infection, triggering the body to produce a robust immune response, typically with only a single dose required for desired protection, with the intention of delivering a lower cost, effective vaccine.
Needle-free technology
Enesi's proprietary ImplaVax solid-dose formulation and needle-free device technology comprises three main components:
A single precision-engineered solid-dose Universal Vaccine Implant (UVI) containing the vaccine construct,

A separate single-use disposable unit dose cassette pre-loaded with a single solid UVI and

A reusable handheld spring-powered actuator.
The system is designed to offer consistency with dosing, better product stability and ease of use as well as the potential to minimize vaccination pain and stress, and to eliminate needle disposal and needle-stick injuries.