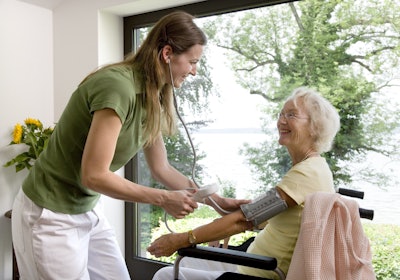 12
The number of states in which Amazon has obtained authorization for a wholesale pharmacy license, per the St. Louis Post-Dispatch. Licenses include the terms "durable medical equipment distributor, medical gas distributor, or both" and "legend pharmaceuticals, supplies, or devices and hypodermic devices."
$135 million
The amount of lost sales Merck reported in its third quarter earnings report due to manufacturing disruptions tied to the Petya cyberattack last June. The attack also caused the company to borrow from the CDC's strategic stockpile to meet demand for one of its vaccines.
1 in 25
The number of U.S. hospital patients diagnosed with at least one infection related to hospital care alone according to the CDC. Source: HAC Reduction Handbook
4
The number of companies the FDA sent warning letters to on October 31, 2017 for claiming various cannabidiol (CBD) products they sell online can thwart the biological processes that cause cancerous cells to spread. CBD is a non-psychoactive cannabis component (i.e., the part that doesn't get you high).
14.64 Billion
The projected market size of the global market for package testing by 2022, according to a Research and Markets report.
79%
The percentage of U.S. consumers saying they would be very or somewhat likely to request drone delivery if their package could be delivered within an hour, per The Walker Sands Future of Retail 2016 Study.
$244.4 billion
The value of the global home healthcare market size in 2015, according to a Grand View Research report.
25%
The percentage of pharma brand manufacturers using covert or smart technology, compared with only 4 and 7% of food and beverage manufacturers, respectively. The technology includes inks, data strings, holograms, and taggants. Source: PMMI Business Intelligence, Brand Protection and Product Traceability 2016.