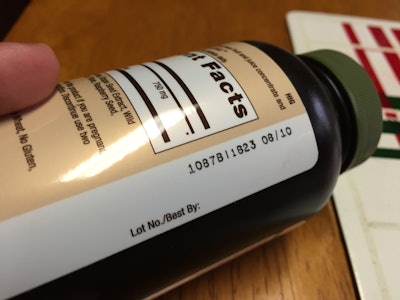 Prescription pills issued in 2011, yellowing vitamins and dietary supplements starting to crumble when you touch them were just a few of the things I found when I raided my Dad's medicine cabinet.
"Yes, Dad you need to throw out those medications," was a phrase I found myself saying over and over.
Before I go any further, I cannot blame every cringe-worthy item I found on him. I would say at least half of the more than a dozen bottles we found were mine from when I lived there, including medications prescribed for my dog from 5 years ago, as well as antibiotics I never finished taking from one of my million sinus infections.
I know, I know – patient adherence! Finish your meds!
You could say I should know better, but back then I didn't. I thought an expiration date on medication was really just a suggestion, or that taking those last two prescription pills as directed really didn't matter.
Now, I know better, and my family usually benefits suffers because of this new knowledge.
There were several finds during my medicine cabinet raid that made me shake my head, including a bottle of vitamins used to help joint pain that had a cracked coating, as well as normally pure white apple cider pills that were now very dark grey.
But, the one that stood out the most? A bottle of selenium that smelled up the whole kitchen as soon as I opened it.
Lets hope that in 2020, I am not throwing out pills with an expiration date of today.