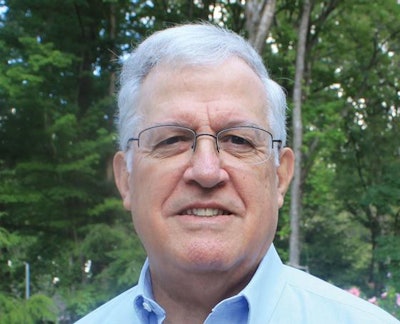 The Internet's 24/7/365 news cycle has indeed changed the way most of us become aware of events and developments that affect our lives. It's also heightened the immediacy with which we consider how news developments shape processing and packaging SOPs and, coincidentally, how we reprioritize our PACK EXPO technology searches and evaluations.
The most dramatic news impact on the show that I can recall occurred before the Internet was a thing, much less the Internet of Things. In the fall of 1982 alarming telecasts reported on the "terror tampering" of Tylenol capsules. The tampering killed seven consumers in the Chicago suburbs. When PACK EXPO opened later that year, drug tampering antidotes—everything from metal canning of pill bottles to "tamper-proof" (later called, "tamper-resistant" and ultimately, "tamper-evident") primary, secondary, and tertiary packaging systems and formats were promoted everywhere.
Within months, Johnson & Johnson, manufacturers of Tylenol, developed what would become (and remain to this day) the gold standard for TE packaging of OTC medications: a three-layer packaging barrier to undetected capsule access consisting of hot melt-sealed carton flaps, shrink banding of closures to bottles, and induction-sealed membranes under the closures. Label copy warned consumers not to take the meds if any of the tampering barriers is damaged or missing. The standard, first suggested at the 1982 PACK EXPO, is still in place today, though the 2016 edition opening this November will see the debut of additional security packaging developments.
Today when the news alarm bell tolls, the signal is more likely to be coming from a blog, Facebook post, or email that pops up on our smartphone. The news report will surely be more immediate than what we got from the print and electronic media (radio, television, wire services) of the pre-Internet era.
Some of the alarms (news items) that likely are resonating with packaging and processing pros, and the possible impacts they'll have on PACK EXPO, include:
• The Food and Drug administration plans to re-evaluate regulations governing "healthy" label claims on food packaging.
• California demands that point-of-sale warnings be posted for products containing bisphenol A (BPA).The state earlier added BPA to its Proposition 65 list of chemicals "known to the state to cause reproductive toxicity."
• U.S. retail sales grew 3.3% to $1.1 trillion in the first quarter of 2016. Online sales accounted for 7.7% of retail sales during 1Q16 vs, 6.9% in 2015, and e-commerce accounted for 31.8% of total retail sales growth.
Digital printing, near-field communications (NFC) tags, RFID and nano codes, nearly invisible to the naked eye but machine-readable, will be generating a lot of buzz.
• Russian antidoping experts and members of the intelligence service surreptitiously replaced urine samples containing performance-enhancing drugs with clean urine samples by compromising so-called "tamperproof" closures on glass laboratory sample bottles.
Security, anti-counterfeiting, tamper-evident and child-resistant technologies will get renewed interest from processors and packagers of security sensitive products such as pharmaceuticals, e-cigarettes, marijuana, and luxury goods such as cosmetics and liquor.
• "Astronomers using NASA's Kepler Space Telescope…have confirmed 1,284 newly discovered planets around distant stars, more than doubling the number of alien worlds detected by the probe.
The PACK EXPO implication of this news is clear and simple: the more hours you spend exploring the show's offerings, the more discoveries you'll make. It is not too soon to begin your exploration of PACK EXPO.
Editors note: PACK EXPO International will be co-located with Pharma EXPO Nov. 6-9 at Chicago's McCormick Place.
After two successful debuts—at PACK EXPO International 2014 and at PACK EXPO Las Vegas 2015—Pharma EXPO has established itself as the leading and dominant pharmaceutical event for comprehensive innovations, including:
Pharmaceutical packaging
Medicine packaging
Medical device packaging
Biopharma solutions
Companies in this article