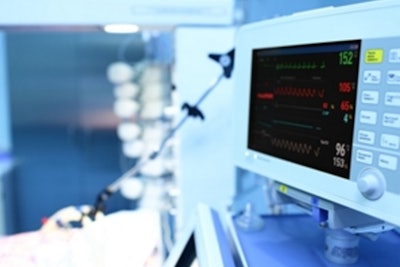 For medical device manufacturers, labeling is growing in importance. Why?
First and most compelling has to do with evolving regulatory requirements impacting the medical device industry. Companies face the added pressure of complying with regulatory requirements like the FDA's Unique Device Identification (UDI) system, while keeping operations humming along. That's why more manufacturers are looking at their labeling process as a way to gain a competitive edge in the face of these challenges.
Medical device industry pressures
In a world of complexity and regulation, few industries are as complex and regulated as medical devices. Standards for quality, safety, and procedural accuracy are exceedingly high—as are the stakes—and failure to meet these standards can have profound consequences, including loss of life. Labeling is central to compliance with regulations.
Within its Quality Systems regulation, the U.S. Food and Drug Administration's Code of Federal Regulations (CFR) labeling-related requirements must be followed in order to meet Current Good Manufacturing Practice (CGMP). Some FDA labeling regulations are specific to medical devices, but there are also more general requirements such as regulations governing electronic products, sterilization methods, and the labeling of products containing natural rubber/latex.
With a goal of improving patient safety, the FDA is also phasing in a unique device identifier (UDI) system that will enable medical devices to be identified throughout the distribution and use cycle. UDI requirements, which address issues such as traceability, are impacting both U.S. companies and multinationals that market in the U.S.
Another key regulation of the FDA that can help streamline workflow for medical device companies is the use of electronic signatures in place of paper records and handwritten signatures. Compliance with 21 CFR Part 11 within labeling operations can further reduce complexity, manage audit trails, and boost productivity.
Another challenge facing the medical device world–and one that can be solved through better labeling–is that today's supply chains are widely dispersed. Labeling is essential to the smooth flow of the medical device supply chain, where problems can arise at any juncture in the chain, or may "wait" to manifest in a finished product.
Also, global competition is fierce for medical device makers. There are competitive pressures, as well as pressures from health care providers and insurers to keep costs from skyrocketing, resulting in an increasing focus on maintaining costs and operational efficiency. This is when the right labeling approach can yield big dividends.
Furthermore, entering new markets is essential for success. This is where many of the opportunities for growth reside. But each new market presents unique challenges and labeling needs, as medical device companies must satisfy local language, shipping, and regulatory demands.
Taking a strategic perspective
In this world of complexity and regulation, labeling must be viewed from a strategic perspective. Yesterday's approach to labeling, often done at an operational and departmental level, with little attention paid to standards or policies, has resulted in a disparate, piecemeal labeling that's expensive, inefficient, and error-prone. Shipments are rejected, or languish in customs. Lost or—worse—faulty product shipments can't be tracked, putting device manufacturers at risk. Opportunities to reinforce brand are missed.
Today, global medical device companies recognize that labeling is a critical mechanism for maintaining compliance, ensuring brand consistency, improving operational efficiency, and supporting business growth. Failure to treat labeling as a strategic process can prove costly. Without a strategic approach to labeling, a medical device company will experience:
• Excessive regulatory costs. Medical device companies must comply with specific regulatory requirements in each market where their products are sold. This may mean label changes multiple times each year with changes that must be understood, designed, approved and implemented. Failure to rapidly respond to regulatory changes results in supply disruptions and lost revenue.
• Conflicting label data. Medical device manufacturers have invested heavily in enterprise-wide business systems. Yet device and packaging labels are often created using disparate processes and data that aren't integrated with a company's core system. Thus, they aren't drawing on data that is the single source of truth. (Nor are they able to tap the business rules laid out in an enterprise system.) The resultant errors, inefficiencies and mislabeling can impact the bottom line.
• Local labeling inefficiencies. In today's global supply chains, product design, manufacturing and packaging processes happen around the world. In the past, label design, control, approval and printing were driven locally. While they adapted to regional restrictions, the variety of labeling solutions and systems that resulted often lacked accuracy and were operationally inefficient. This hampered a manufacturer's ability to meet market requirements in a timely manner, increasing the risk of supply chain disruption due to regulatory action. It also meant that, when a local labeling system was down, production would shut down as well.
• Inconsistent branding. Brands convey expertise, innovation, breadth of care, safety and concern for the patient. Disjointed labeling processes make it challenging to consistently apply branding guidelines and standards to globally manufactured and distributed products. This can translate into lost sales, increased regulatory scrutiny, delayed entry into new markets—and even place patient safety at risk. With the wrong approach to labeling it's difficult, and perhaps impossible, to track down recalled product batches.
Promoting quality and efficiency
When labeling is integrated into the enterprise business process, as well as with an existing authoring solution, rather than existing in a standalone system, processes are simplified and non-value added activities are reduced. A true enterprise labeling solution enables operators to perform their value-added manufacturing, packaging, and distribution tasks without having to access separate labeling systems or worry about keeping labeling synchronized with process or operational data. The solution should enable companies to apply business rules to operational data to automatically determine the right label format, content and device based on the context of the business transaction.
This approach also enables medical device companies to rapidly respond to changing regional and international regulatory requirements for labeling, including those mandated by the FDA's Unique Device Identifier systems. By leveraging a built-in business rules engine, companies can support labeling variations using configurable rules in a controlled manner, removing the risk of manual errors and mislabeling. Using data-driven label content and configurable business rules provides the flexibility to address requirements quickly while minimizing validation and approval activities necessary to implement those label changes into production. Companies need to configure more streamlined approval workflows and eSignatures within their labeling solution in a validated, 21 CFR part 11–compliant environment.
Also, organizations within the medical device supply chain are increasingly required to respond to their customer and partner labeling demands. These requirements are varied: logo placement or other branding demands, language variations, location-specific information, country-specific regulations, parts labeling that conforms to a customer's existing systems, labeling that enables health care providers to better monitor patient care and help them achieve faster reimbursements. Today, medical device manufacturers must increase customer responsiveness to respond in days rather than weeks.
With an enterprise labeling model, medical device companies can ensure consistency by controlling label content and format including layout, graphics, text and barcodes. In addition to labeling, corporate branding guidelines can be deployed with minimal time and involvement. This means that product labels will project a global brand image regardless of where products are manufactured, packaged or sold.
Across the medical device landscape, labeling is increasingly recognized as a mission-critical process that helps further an organization's strategic goals. Meeting exacting regulatory compliance standards means a labeling solution that supports CGMP-compliance, and other countries' regulatory demands—including those in newer export/import markets where standards are emerging and continually evolving. Labeling must not only help ensure compliance, but also stand up to regulatory audit demands.
Medical device makers also require labeling that's standardized and centralized when necessary, and that taps into the data and business rules of existing enterprise systems. Organizations have to become more operationally efficient—saving on costs, avoiding expensive mistakes, and ensuring that even the most remote facility is in compliance with governmental and industry regulations, while also meeting overall internal branding standards.
—Author Laura Johnson is Loftware Senior Account Executive—Medical Device, with more than 20 years' experience in the application of technology to drive efficiencies in manufacturing, warehousing and distribution environments. Her expertise includes technologies such as automatic data capture through vision inspection, printing, shop floor devices, barcode and RFID data collection as well as a major ERP systems like SAP and Oracle. She has managed customers in implementing item / case / pallet serialization required by the FDA's Track & Trace and Drug Supply Chain Security Act regulations for Pharmaceutical and FDA's UDI labeling compliance for Medical Device manufacturers. Loftware, Inc., provides enterprise labeling software that produces barcode labels, documents and RFID Smart tags across the supply chain.
Companies in this article