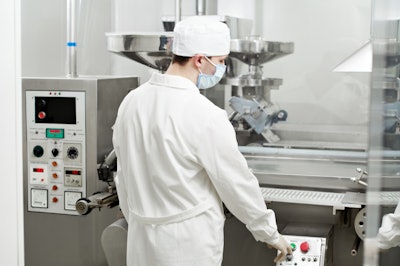 By 2025, Generation Y professionals will make up 75% of the manufacturing workforce. Will they be ready to help manufacturers meet customer demands?
The question arises out of the findings from a recent ThomasNet.com Industry Market Barometer® (IMB) survey.
The good news: Of 1,209 North American manufacturer survey respondents, 55% reported market growth in 2012, and 63% expected business activities to increase last year. Yet, as these manufacturers look to the future, ThomasNet.com's Executive Summary reported, "A closer look at the IMB findings reveals a jarring disconnect between the growth of manufacturers, and their lack of urgency when it comes to filling their pipeline of talent. For example, eight out of 10 manufacturers report that younger employees represent a very small fraction of their workforce—and most don't see this changing soon."
Paul Gerbino, Publisher, ThomasNet News®, added, "North American manufacturing could be knocked out of its long-held, global leadership position if companies fail to attract enough people to keep up with increasing customer demand. They may even reverse some of the gains they have made bringing manufacturing jobs back from overseas. Long-term, a lack of attention to workforce-related issues will negatively impact the economy as well as their businesses."
IMB findings said, "Companies are not attracting Generation Y (18 – 32 years old) candidates to replace retiring Baby Boomers fast enough. With this generation projected to make up 75 percent of the workforce by 2025, manufacturers need an aggressive plan to bring them in and teach them the business. The results surface a serious disconnect—manufacturers acknowledge there is a problem, but are not taking sufficient action to tackle it."
Part of the problem, according to Gerbino, is that "many Millennials are either unaware of manufacturing as a career opportunity, or see this career as undesirable. At a time when 3D printing, robotics, and other advances are making manufacturing a 'hot technology sector,' they still see these jobs as 'dirty, rote, grease under their fingernails positions."
As Healthcare Packaging noted in a column about JumPPstart, an initiative launched recently by PMMI to create student interest in packaging and manufacturing careers, many post-baby boomer generation people have experienced family members and/or friends getting fired after sometimes decades of service in manufacturing positions. The painful fallout that creates reaches deeper than the "I don't want to work in a dirty factory" thought process.
Thomas.net points to a newly launched Job Board as a way to support manufacturers in attracting young talent in positions ranging from engineering to manufacturing and production operations to procurement and supply chain to industrial sales and marketing.
Another article, "Bridging the engineering education gap," from sister publication Automation World Editor Dave Greenfield addressed a "fatal flaw" in engineering education: "The university system emphasizes proficiency in theoretical engineering concepts rather than educating students about practical engineering applications."
Clearly, challenges exist at the educational and manufacturing levels. Yet as industry and academia address this workforce development matter, it offers some promise for 2014 and beyond.
Editor's note: Have an idea for this column? Please e-mail it to butschli@packworld.com
Companies in this article