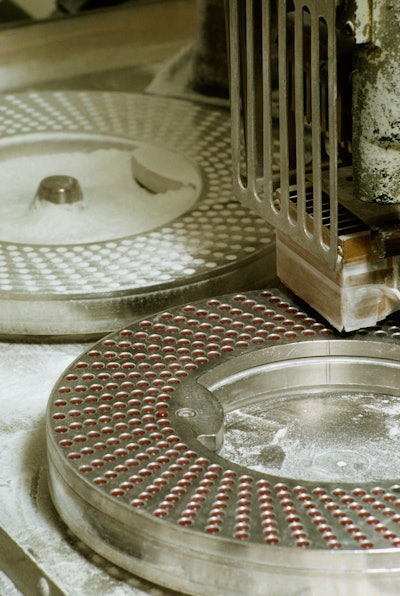 Seniors will make up 24% of the entire U.S. population by 2060, compared to just 15% today. Most of this is due to the U.S. Baby Boomer generation, all of whom will be over the age of 65 by the year 2030. By 2030, it is projected that 60% of Boomers will be managing more than one chronic disease, with a full 25% of the Boomer population expected to have been treated for diabetes alone. About 33% of all individuals over the age of 65 fall each year, with about 25% of those falls being categorized as "severe."
This translates into a changing landscape for pharmaceutical and medical device packaging for the senior population, with 80% being on at least one prescription medication, and 33% on multiple types.
As healthcare companies are looking to execute new packaging strategies with senior-friendly solutions, they will need advice, suggestions, and guidance on how to most efficiently alter their packaging without a major disruption in production – primarily with machine upgrades and a comprehensive integration strategy. As one director of engineering at a CDMO (contract development and manufacturing organization) explains: "We need OEMs to help upgrade and maintain equipment that is actually not that old."
Some healthcare packagers may also be in the market for larger machine additions if they are evaluating changing the fundamental format of their packaging. With blister packs gaining traction in the U.S., some healthcare packagers may be considering making the switch to blister packs for some of their products which could require an investment in a new production and packaging line, though most healthcare packagers are primarily looking for help and guidance in upgrading and modifying current machines to meet new production needs. In short, manufacturers and retail pharmacies are looking for help building flexible, customized options for specialty healthcare packaging solutions.
Standardization on common components is also still sought after by machine end users in the healthcare industry. One senior manager of packaging at a generic drug manufacturer addresses this need directly and states: "The industry needs standardization on common components like PLCs and drivers." Another director of packaging agrees, "We need universal operating systems or standardization for operators on all equipment." With no universal standard, OEMs and service providers have an opportunity to emerge as industry pioneers by working to establish a set of recognized industry specifications that reduces equipment disparities and compatibility problems in a way that transcends any single OEM or supplier.
OEMs should pay attention to trends emerging on the horizon that could potentially require the need for new machine designs, such as personalized pharmaceutical packaging, e-commerce and the ongoing opioid crisis, and should carefully examine current manual operations to identify which processes will likely need to be automated to keep up with demand and ensure product accuracy and quality. Said one Engineering Manager, "We still need help with machine training and instructions, using video to enhance technical drawings and diagrams on more complicated operations."
There are several areas where new, automated machines and procedures are likely to be introduced to the healthcare industry, such as automated filling of individual prescriptions, instead of manual filling.
Download your FREE copy of this 24-page white paper here.
Make plans to visit PACK EXPO East in Philadelphia, March 3-5, to see on-trend healthcare packaging machinery and materials.