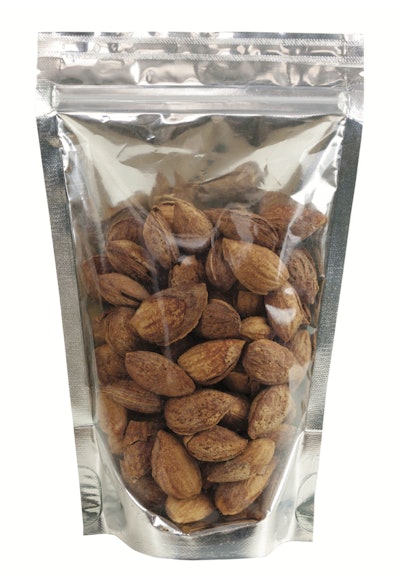 The flexible packaging market is segmented into aluminum, pouch (either stand-up or lie flat), blister and strip packs, plastics, and paper. This market is segmented by material used as well as application, and according to a new report from PMMI: 2019 Flexible Packaging Assessment Report, the plastic pouch segment is expected to grow 20% by 2022, followed closely by stand-up pouches (19%).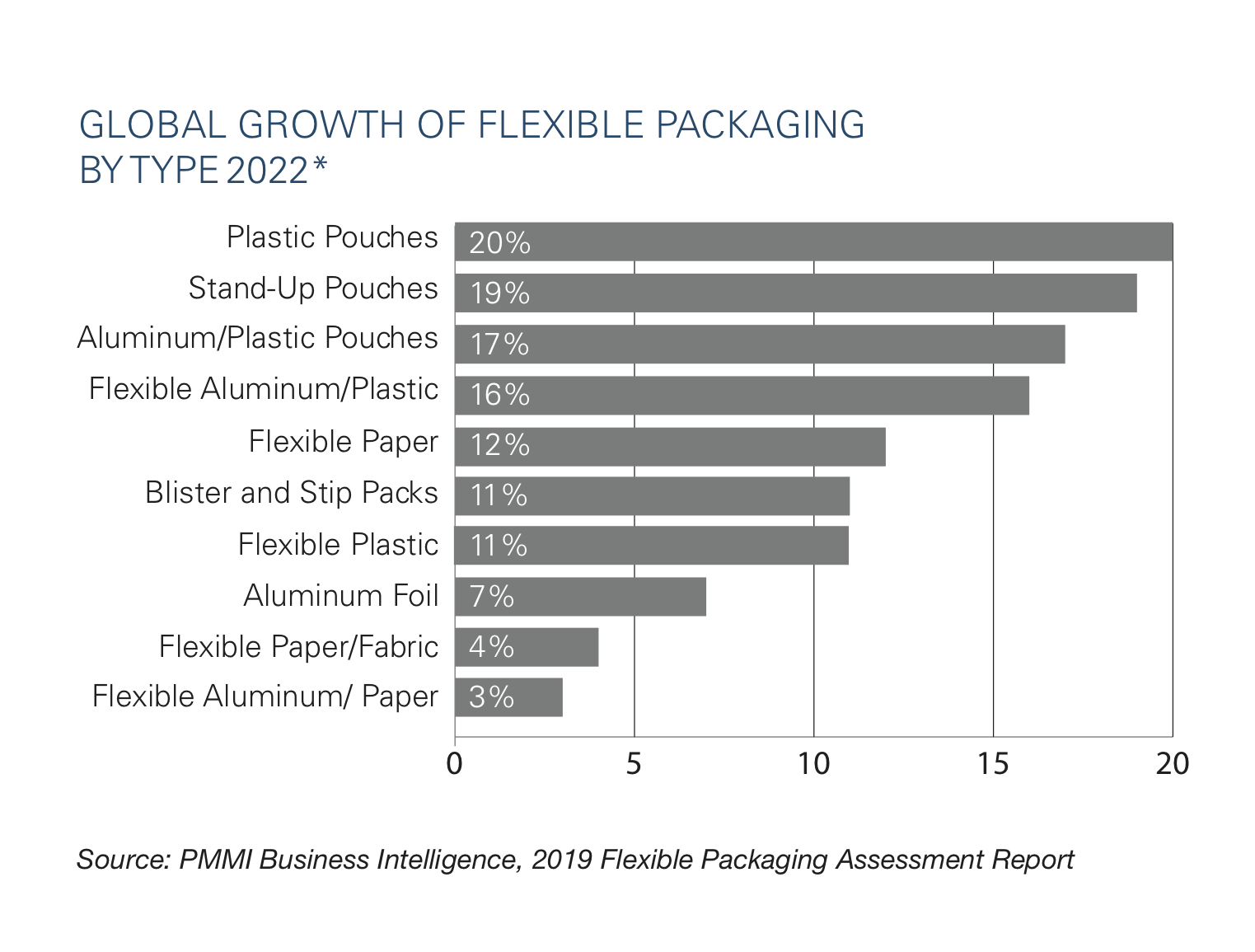 The most common format of the flexible packaging market, the plastic pouch's ability to enable co-polymerization, and the addition of plasticizers, blowing agents, antibacterial additives, and color-changing additives, are also speeding growth of this segment.
Pillow pouch and stand-up pouches are flexible, easy to carry, and light weight, and advances in pouch characteristics (e.g., resealable closures, spouts and tear notches) and pouch manufacturing technology (e.g., machinery with increased line speeds) will continue to lower production costs, making pouches more competitive with other forms of packaging, like cartons and cans.
Pillow Pouch Growth
• Versatility in design that can easily accommodate liquid, solid, and powder products.
• Rising dairy consumption (e.g., milk, curd, yogurt, and cream products) as well as processed food and beverage industry.
• Rising shipments of packaged food products, particularly from developing markets in the Asia/Pacific region.
Stand-up Pouch Growth
• Expanding consumption of food & beverage, dairy, and cosmetics products.
• Rising consumption of over-the-counter products in the healthcare industry.
Download the free Executive Summary of this report, or, PMMI Members can download the entire report here.
Source: PMMI Business Intelligence, 2019 Flexible Packaging Assessment Report.
Learn more about flexible packaging options at PACK EXPO Las Vegas, September 23-25.