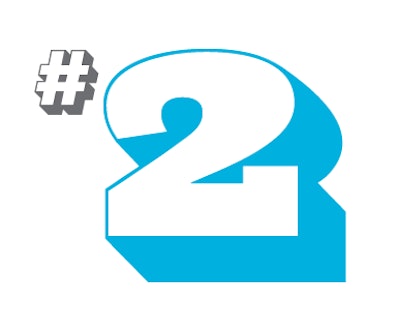 Originally posted 10/26/2018
A new study from PMMI Business Intelligence, "2018 E-Commerce: Think Inside the Box", encourages all stakeholders to think differently. Primary package designs are key considerations for CPGs.
Almost 40% of CPGs are considering making a change to their primary packages. Most changes reflect a need to survive the more robust supply chain where package touches can range in the dozens. "Both the shape and the size of the package are changing: it's still being developed and in the works now," said one OTC Sr. Specialist in Packaging."
Issues range from:
Leak Prevention (particularly closures)
Size and shape changes
Single serve / individual packaging
Moving from glass to plastic
Personalization and seasonal messaging
"Additional protection is needed for shipping more individual units with e-commerce." said one Sr. Packaging Engineer for a consumer goods company. "We just went through packaging redesign for consideration of e-commerce; we need to protect the fitment, but it's still showing signs of fragility issues, reported one Sr. Packaging Engineer for an industrial products company."
Damage inside the shipper due to failure of primary packaging is not to be taken lightly. The study reports that 58% of consumers would consider purchasing from a competitor or simply refuse to purchase again if they received a damaged or broken product from an e-retailer.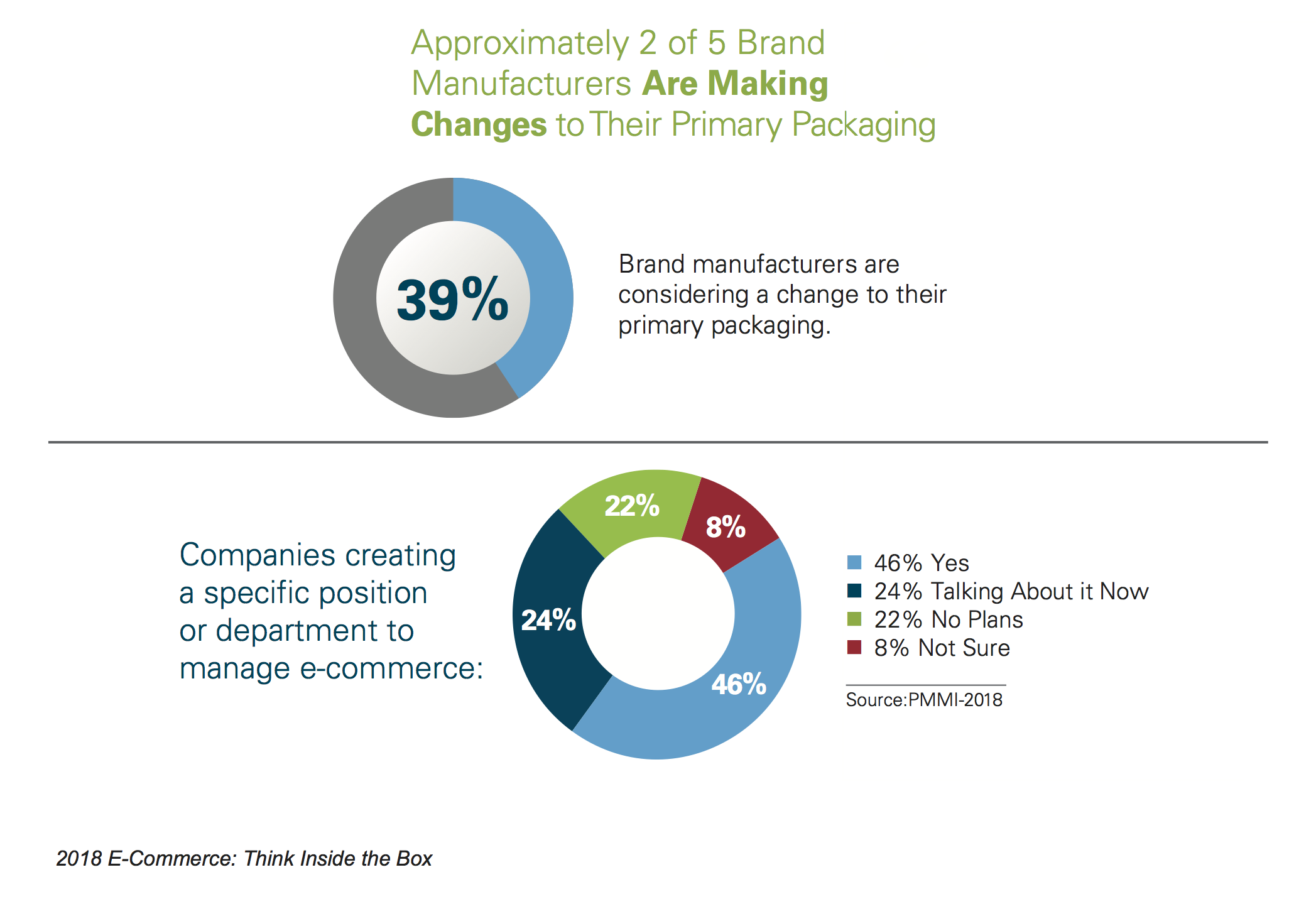 Finally, almost half of CPG respondents reported creating a new title or department specially to handle e-commerce in their organization. A sure sign that e-commerce, and all its challenges, is being addressed.
Secondary packaging is changing too, as well machinery considerations. For more information, download the FREE Executive Summary, or, PMMI members can access entire report here.
To see all ten articles in this series, click here.
Interested in the latest developments with e-commerce in Europe? E-Pack Europe, March 25-27, 2019. Click here. Readers receive a 10% discount with the code EPS19PMMI.