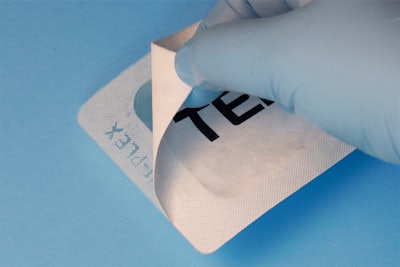 Tekni-Plex will be presenting four live demos about medical packaging lidding solutions during this year's virtual Pack Expo, November 9 -13. (All times listed below are U.S. Central Time.)
The presentations will focus on lidding solutions for sterile medical products that are designed to improve package performance.
2:30 pm, Monday, Nov 9: Covid-19 test-kit and vaccine packaging. This case study discussion will detail how Tekni-Plex deployed its resources to get a COVID-19 related product to market within a significantly reduced timeline, while still meeting the required packaging performance criteria.
12:00 pm, Tuesday, Nov 10: Better lead time / service from expanded Dupont™ Tyvek® lidding capacity. The presentation will detail how market needs for die-cut Tyvek® lids are being supported by an investment in a new four-color, flexographic, narrow web press. The press can run product more efficiently, accommodate larger lids and meet the precise label copy needs of regulated healthcare packaging.
12:30 pm, Tuesday, Nov 10: Dupont™ Tyvek® lidding with recyclable medical trays. The challenges regarding the recyclability of medical packaging will be discussed, as well as reviewing material (Tyvek®, PX and HDPE) considerations.
12:15 pm, Wednesday, Nov. 11: Benefits of clean-peel technology for top webs. With more stringent packaging regulations impacting performance being enacted globally, selecting the right material has become even more critical. To address those requirements, we will be discussing porous packaging structures that can handle the rigors of sterilization and distribution, as well as provide a wide operating window to ensure sealability.
Companies in this article