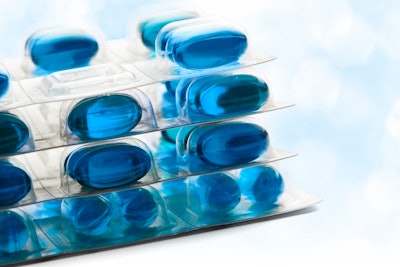 Tekni-Films, a Tekni-Plex business, will be presenting four live demos designed to address emerging packaging challenges during this year's virtual Pack Expo, November 9-13. (All times listed below are U.S. Central Time.)
The presentations will focus on total package solutions (top/bottom web), barrier packaging considerations, unit-dose packages/filling and flexible films for wearable devices.
11:45 am, Monday, Nov. 9: Tekni-Plex One Stop Shop for Healthcare Packaging. Take the hassle out of packaging and work with a company that supplies both top and bottom web materials like foil laminations, coated and uncoated DuPont™ Tyvek®, hot and cold seal-coated papers, pharma and medical film substrates and laminations, and thermoforming barrier films for form-fill-seal, tray and pharma blister applications.
2:00 pm, Monday, Nov. 9: Top Considerations for Barrier Packaging. Do you have products that need to be protected from moisture or oxygen? What about chemicals or UV light? We will review which materials help achieve different barrier characteristics and find out which types should be used for specific packaging formats.
11:45 am, Tuesday, Nov. 10: Unit-Dose Packaging and Filling Options. Learn more about available solutions for unit-dose liquid delivery systems. Whether you need a solution to fill and seal your liquid product in-house, or are looking for someone to do it for you, LF of America has options for you. We will share a demonstration video of our packaging and Pentafill machines and also discuss contract filling services.
11:45 am, Wednesday, Nov. 11: Flexible Films for Wearable Devices. Delivering medicine to patients via wearable devices is a top trend in drug delivery. Flexible films are a great alternative to consider in your device design versus relying on rigid cartridges for drug containment. Learn which flexible films are most appropriate for wearable devices, and why.
Companies in this article