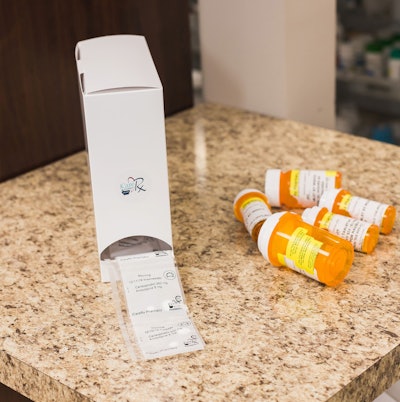 Euclid Medical Products
Pharmacies can now more easily market their adherence pouch packaging services and maximize customer reach thanks to the launch of MyMeds+ from Euclid Medical Products, a provider of pharmacy automation equipment.
MyMeds+ is a new medication adherence pouch packaging service that works in conjunction with the next-generation Axial multi-dose pouch packaging machine, a new line of next-generation strip adherence pouch packaging technology with unit- and multi-dose capabilities.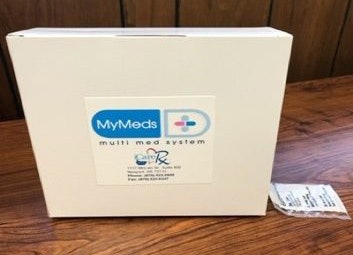 Pharmacies that purchase the Axial gain access to adherence packaging that synchronizes prescription medications into daily detachable, easy-to-open pouches. The MyMeds+ comprehensive system eliminates daily or weekly sorting and complicated instructions, simplifying packaging and dispensing efficiency amongst pharmacists while also improving patient safety by reducing medication errors and streamlining the prescription pickup process.
"Today, over 50% of medications are not taken as prescribed," said Kevin Copsey, business unit director for Euclid Medical Products. "To combat this ongoing issue, we introduced our new line of Axial multi-dose packaging machines and now we are introducing the MyMeds+ service and marketing campaign toolkit to help pharmacies educate their customers on the benefits of this new technology."
Designed for those managing multiple medications on a daily basis, MyMeds+ delivers a simplified, safe and convenient prescription experience that ensures a consistent medication regimen. In addition, with MyMeds+, pharmacies can leverage its marketing toolkit that offers resources such as website materials, social media posts, emails, postcards, bag stuffers, and window clings to assist in promoting and educating customers about their new service.
Medication therapy management (MTM) services are a key way pharmacists deliver value to their patients. With MyMeds+, this value can be enhanced through effective collaboration and consistent education among prescribers. Euclid Medical Products developed this toolkit to help pharmacists market their value and their adherence services to potential collaborators—physicians, nurses, physician assistants, and others.
Companies in this article