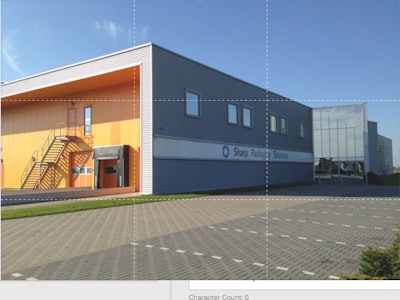 Sharp, a global leader in contract packaging and clinical supply services, has expanded its clinical services offering at its Heerenveen facility in the Netherlands. The site has complemented its existing clinical storage and distribution capabilities by adding labeling and secondary packaging services to support open and randomized clinical trials. The first packaging and labeling operations have already been completed.
Sharp can now deliver a full suite of clinical services from the facility, including secondary packaging under 15°C to 25°C, 2°C to 8°C, and on dry ice; storage; and distribution up to and including -80°C, as well as QP release for clinical trial materials. The site can also offer regulatory solutions for its customers to release and distribute products within Europe, including Importer of Record services to the EU.
On these expanded operations, Vesna Bondzulic, site manager at Sharp Heerenveen says, "This development marks a significant milestone in the growth of Sharp's European clinical capabilities and complements the offerings available across our facility network in the EU, the UK, and the U.S.
"We're excited about the opportunities this expansion will bring, allowing us to meet our clients' demands for specialized secondary packaging and strengthening our position in the European market."
Heerenveen received Investigational Medicinal Product (IMP) and Wholesale Distribution Authorisation (WDA) licensing approvals in 2018, co-locating commercial packaging and clinical services at the facility. A QP-to-QP agreement between Sharp UK and EU facilities gives Sharp the infrastructure necessary to transfer regulatory and support information allowing delivery of audits, QP declarations, and QP IMP batch release services between the UK and the EU.
Companies in this article