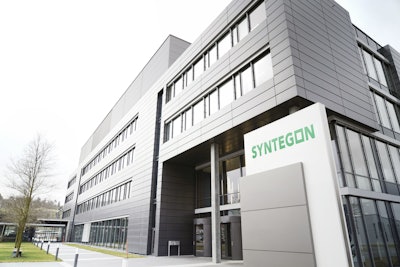 EcoVadis has awarded silver status to Syntegon in its sustainability rating, honoring the processing and packaging technology specialist's sustainability efforts. For the assessment, EcoVadis evaluated 21 criteria in four areas: environment, labor and human rights, business ethics, and sustainable procurement.
Compared to the previous year, in which Syntegon received bronze status, the company improved by more than 20 percentage points in all areas. This puts Syntegon among the top 25% of companies with over 1,000 employees assessed by EcoVadis, and in the top 16% among companies in the machinery industry.
Syntegon has been pursuing targets to consistently reduce its emissions and energy consumption. The company is well on its way to reducing its CO2 emissions by as much as 25% by 2025 compared to 2019. The packaging specialist already sources 100% green electricity at all its European sites and adheres to the 1.5-deg target set out in the Paris Climate Agreement. Syntegon is also working on circular economy concepts and has achieved a waste recycling rate of over 90% at its German plants.
In addition, Syntegon aims for all its food packaging machines to be able to process fully recyclable mono-materials or paper by the end of 2022. Syntegon also has a focus on further reducing the energy consumption of its products: to this end, the company evaluates its machines comprehensively in terms of material and energy consumption and continuously optimizes its machine portfolio.
"For us, the silver status is a confirmation of our commitment to sustainability and at the same time an incentive to consistently continue on this path. Our mission is to deliver processing and packaging technology for a better life. This means not only supporting our customers in supplying people with food products and pharmaceuticals, but also doing it in a sustainable and ethical way," explains Dr. Michael Grosse, CEO of Syntegon.
Companies in this article