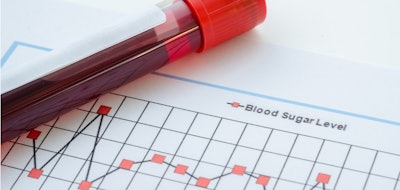 Tetris Pharma, a specialty pharmaceutical company distributing niche hospital and injectable prescription products across Europe, has entered into an agreement with Sharp, a global leader in clinical supply chain services and pharmaceutical packaging, putting in place a key element of its growing pan-European platform. Sharp will partner with Tetris Pharma to support the contract packaging needs for its lead product, a pre-filled glucagon pen.
Sharp has over 65 years of experience, operating from sites in Europe, the U.K., and the U.S. It focuses on more complex packaging solutions, particularly for injectable products, making it an ideal partner for achieving on-time multi-market launches. A phased capacity expansion program has been put in place that will meet all of Tetris Pharma's planned European launches in 2022 and beyond.
Dr. Shafiq Choudhary, CEO of Tetris Pharma, says: "Bringing in partners with well-established track records is a key part of our strategy to build a pan-European platform for the delivery of niche prescription products. Sharp has already proven to be highly customer-focused and agile with a strong project management approach, able to provide solutions quickly for the initial launch of our lead product, achieved on time in the UK."
"Sharp is delighted to be chosen as packaging partner to support the launch of a glucagon pre-filled pen in multiple markets for Tetris Pharma. The pre-filled pen presentation is an excellent fit for the niche packaging capability that Sharp specializes in," adds Alexander Schäfer, business development manager, Sharp.
Tetris Pharma's growing pipeline currently includes 10 license and supply agreements with large pharma. The company plans to add two-to-three new in-licensed or acquired products per year.


Companies in this article