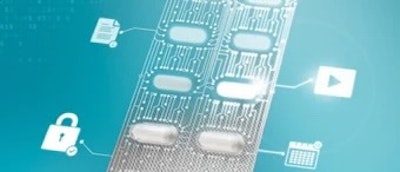 This content was written and submitted by the supplier. It has only been modified to comply with this publication's space and style.
TrakCel, a leading supplier of cellular orchestration solutions for the cell and gene therapy industry, is launching a software integration resulting from a collaborative, non-exclusive partnership with Körber, the specialists for complete handling systems for pharmaceutical and medical products.
The collaboration results in a working integration between Ocellos by TrakCel and Pas-X from Körber. This will allow cell and gene therapy customers of both companies to effectively share data detailing manufacturing events and milestones between the two systems, such as starting checks, fill and finish, and product release, while also providing full traceability and audit logs.
TrakCel's Ocellos has ensured that developers and other cell and gene therapy companies are able to receive notifications of the product entering and completing the manufacturing stage of the value chain. Combining Ocellos and Pas-X, as well as by increasing potential changes that can be made to the manufacturing module for Ocellos, will increase visibility of the steps within the manufacturing process itself. This will allow additional reaction time when issues occur and prevent risks of delays of therapies through the value chain and to patients, including capacity or scheduling issues. This combination also gives visibility of the manufacturing process to critical parts of the value chain, such as healthcare providers that would normally have access to this information. This ensures the delays to the patient delivery can be rescheduled.
The TrakCel/Körber partnership will also result in a single point of contact for each customer concerning both technology and support. Clients of the companies will continue to view data via their primary system (Ocellos for therapy developers and Pas-X for manufacturers) but will now have a window into the relevant data from the partner system. Therapy developers can view relevant manufacturing data through Ocellos, rather than having to log into other applications separately without the need to enter data in multiple systems. The connected solution will be demonstrated to key customers in the market through February 2022, with full market availability following.
"TrakCel has been collaborating with a range of key partners across the cell and gene therapy sector value and supply chains. Manufacturing cell and gene therapies has become as challenging as their development. Manual manufacturing processes, performed for high numbers of patients, by a shortage of highly skilled human operators, involves considerable risks and variability," says Chris Came, VP of global alliance and client services, TrakCel. "As a result, the partnership between TrakCel and Körber will provide visibility and orchestration within the manufacturing process itself. This will be vital to the ongoing success within the cell and gene therapy sector. We will be rolling this out throughout Q1 2022, and this will be a critical partnership within TrakCel's collaborations through the supply and value chains of the cell and gene therapy sector."
"Orchestration and tracking is vital within the cell and gene manufacturing process. However, unifying this into one single interface across the whole supply chain will be essential as therapies progress through the clinical phases to commercialization," adds Dr. Judith Koliwer, principal consultant cell and gene therapy, Körber. "Treating larger numbers of seriously ill patients suffering from indications with few therapeutic options requires everyone throughout the chains to be informed on progress and delays. The Körber TrakCel partnership will provide visibility within the manufacturing of these therapies and fit into TrakCel's orchestration across the wider supply chain across the chain."
Companies in this article