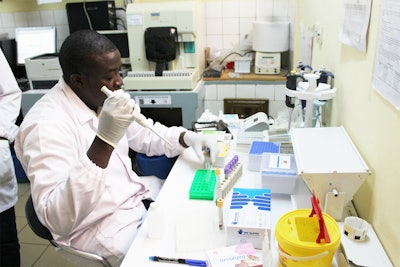 University of Oxford
Malaria claims over half a million lives each year, but that number will likely see a steep decline in the near future thanks to a vaccine developed by University of Oxford and the Serum Institute of India. A recent University of Oxford article noted that the R21/Matrix-M malaria vaccine has received a recommendation for use from the World Health Organization. The vaccine, after undergoing rigorous evaluation by WHO's experts, has demonstrated high efficacy and safety in clinical trials conducted in multiple countries with varying malaria transmission patterns.
It's now the world's second WHO-recommended vaccine for preventing malaria in children. The Serum Institute of India has the capacity to produce 100 million doses per year, with plans to double this production capacity over the next two years, making it a crucial tool in the fight against malaria. With WHO's recommendation, the vaccine is expected to receive additional regulatory approvals, and doses could be available for wider distribution as early as the next year.