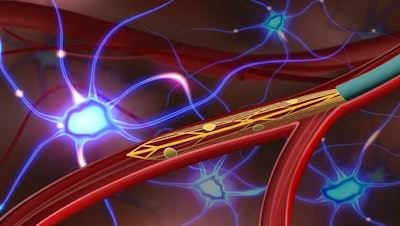 Anqi Zhang Stanford University
According to a recent Interesting Engineering article, Stanford University researchers have developed a micro-endovascular (MEV) probe that records deep brain activity without surgery. Successfully tested in rats, the MEV can navigate tiny blood vessels (under 100 micrometers in diameter) and record neuron activity without causing damage. Existing neural implants are over 50x larger, and require invasive procedures for larger vessels.
The MEV's ultra-flexible mesh design with 16 platinum electrodes allows close contact with vessel walls, enhancing recording quality without causing immune reactions. Potential applications include diagnosing and treating brain disorders like Parkinson's, monitoring epilepsy, and establishing brain-machine interfaces for paralyzed patients. While currently suitable for rats, further development is needed before human use.