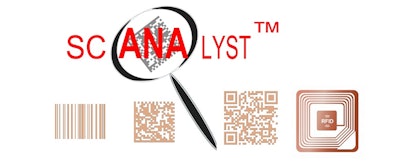 Automatic Identification Systems (AIS), a provider of barcode verification and compliance, announced the release of SCANALYST 3 – GUDID system for FDA UDI labeling.
There has always been a concern that medical device manufacturers would have difficulty meeting the FDA's UDI challenge (and regulations) intended to improve our healthcare systems. This is an important component in the healthcare plan for improving patient safety and efficiency. The medical device industry is becoming a more controlled industry with improved traceability and improved data capture to support future device and drug innovation.
The FDA's Unique Device Identification (UDI) regulation continues to be a critical aspect of the transition that the medical device community is making in its digital global future. Print quality and content must be right for the system to work. There are minimum quality standards set by regulators to ensure the healthcare community goals of patient safety and efficiency are met. SCANALYST 3 GUDID plays an important role within this effort as the FDA's UDI regulation requires medical device labels to have a barcode with a grade C or better to be UDI compliant. "The FDA wants the UDI label to contain the right data and be easily read by all scanners," says Mike Nolan, President.
All medical devices will carry their Unique Device Identifier (UDI), which becomes the primary key to that device's approval, use and history. Barcode or RFID are required to improve the data collection aspect of the UDI system. This is a global effort linked to many countries traceability programs fighting their increasing problems from counterfeit devices and drugs. A good barcode foundation that provides inexpensive and accurate data collection is key to patient safety.
SCANALYST 3 GUDID, is a barcode verification and compliance solution for UDI labeling. This system inspects for print quality, normally referred to as barcode verification, as well as barcode data formatting and synchronization with the FDA's Global Unique Device Identification Database (GUDID).
The SCANALYST 3 GUDID system will be used by all sectors of the healthcare supply chain, from manufacturer through distribution to the provider. The objective is to detect errors before the product is used and endangers the patient's health and safety.
Companies in this article