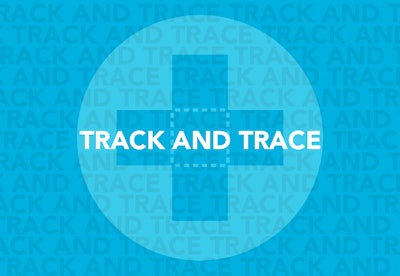 A few years ago, end users selected a track-and-trace vendor based on project experience and cost. Today decision makers at pharmaceutical companies can choose from a broad range of established, knowledgeable providers. Since integration into an existing information technology (IT) infrastructure ranks as one of the most demanding tasks for providers of track-and-trace solutions, attention now focuses on integration capacity and the ability to provide comprehensive support with a strong local presence..
Requirements vary
Compliance with different national track-and-trace requirements remains one of the greatest challenges for manufacturers of pharmaceuticals. Different national regulations require integration of different marking and verification functions and integrated software support.
For pharmaceutical manufacturers with a manageable product range, serialization often can be implemented with a standalone solution that works offline, that is, provides serialized data outside the packaging line and can be extended to model aggregation levels.
The needs of medium pharmaceutical companies for track-and-trace solutions are more complex. Different products have to be labeled in their individual aggregation levels on multiple packaging lines. Then labels must be verified. This requires a central administration of data such as serial numbers and product master data. It also includes the administration of batches, recipes and users, as well as audit trails.
The most complex systems are implemented for global pharmaceutical companies, which must serialize and aggregate a large number of products on multiple packaging lines at different locations. If shipping orders are reworked or re-aggregated in the warehouse, the track-and-trace software has to model those processing steps along with the associated data flows. It also must handle central data management as well as process and order control in conjunction with resident enterprise resource planning (ERP) and manufacturing execution systems (MES).
Predefined cells
To be able to model these different requirements with one system, Laetus of Alsbach-Haehnlein, Germany, has developed a multi-level, modular track-and-trace solution which it presented at PACK EXPO East 2017. It can control individual packaging steps up to complete production lines, along with all the processes in the warehouse.
Secure Trace & Trace Solutions, or S-TTS, consist of software levels and an extremely flexible system architecture that meets all national requirements. Cell Control controls devices on the packaging line, such as cameras and printers. Predefined cell types simplify configuration to meet specific requirements from simple serialization, through serialization and single-level aggregation, to serialization and multi-level aggregation. A line configuration can be extended to meet new requirements by simply adding cells. The use of predefined cells also accelerates validation processes.
Cell coordination
The next-higher level of the software architecture, Line Control, synchronizes an arbitrary number of cells along the packaging line. Control is provided by a recipe. Line Control receives all order data, including serial data, and stores it locally. This allows the line level to manage and flexibly execute multiple orders, independently of any permanent network connection to the higher software level. Line Control also supports manual processes like rework and aggregation on the packaging line.
Plant management is the highest level of the S-TTS architecture. It hosts central user administration and the main database for product data, device formats, line configurations and recipe management. At this level, orders are entered manually or loaded through an interface from the connected business IT system. External serial number generators are connected through an interface at the plant level on a manufacturer-agnostic basis. The core software on the line and plant levels are GAMP 4 compliant in Class 4, while the interface to the higher-level business IT is Class 5.
Tested connection
Successful integration of track-and-trace software with existing corporate IT requires knowledge of the company's processes, IT landscape and associated data flows. A workshop where IT personnel work with Laetus experts helps define requirements for an optimum track-and-trace solution.
A test system permits upload and download of real data between the ERP/MES and track-and-trace systems, permitting significantly more exact statements to be made about data trends than simulations can provide. Testing offers two advantages. Centrally validating much of the software architecture minimizes downtime on the packaging line. Secondly, personnel training can occur in the test environment, so it does not interfere with production.
Reprinted from the PACK EXPO East Show Daily.
Companies in this article