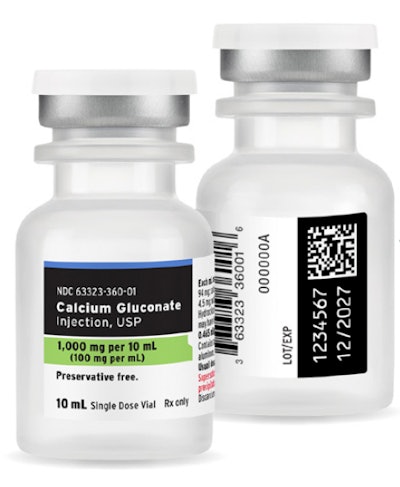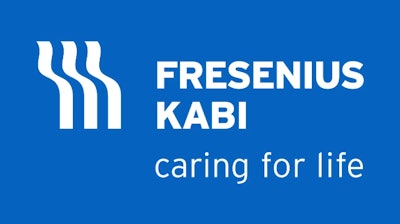 Intending to provide clinicians with easy access to crucial data, Fresenius Kabi revolutionized its product labels with GS1 DataMatrix barcodes to ensure patient safety and streamline healthcare workflows. The Bad Homburg, Germany-based global healthcare company, is known for its commitment to innovation and decided to incorporate GS1 DataMatrix into its entire portfolio of over 700 products. This two-dimensional barcode carries essential drug information in a compact format, enabling efficient identification and verification of medications.
"We are embarking on this global project to provide clinicians the data they need to improve efficiency, accuracy - and for patient safety," said Gwen Volpe, senior director of Medication Technology and Analytics, Fresenius Kabi.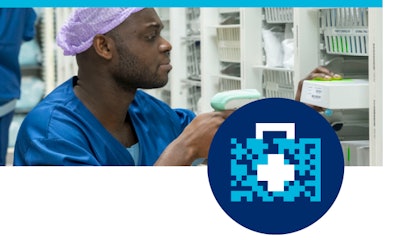 By embedding vital information such as the Global Trade Item Number® (GTIN®), lot number, and expiration date within the barcode, Fresenius Kabi supports safety checks during medication preparation, dispensing, and administration. Clinicians can quickly verify the validity of medications, ensuring they are not expired or subject to recall. This streamlined process eliminates manual data entry and reduces the risk of human error, enhancing convenience for healthcare professionals. Additionally, including GS1 DataMatrix barcodes reinforces Fresenius Kabi's commitment to supporting customers' day-to-day operations.
GS1 Standards, the global standard for product identification, provide a reliable and consistent framework for Fresenius Kabi's labeling initiative. These standards ensure that healthcare facilities can easily scan the GS1 DataMatrix barcode regardless of the product's destination and access the necessary information. The ability to gather critical data from a single dose of medicine, IV solution, or biological preparation is invaluable for a global operation like Fresenius Kabi.
The company's commitment to implementing GS1 Standards is not only driven by operational efficiency but also by its dedication to being a responsible corporate citizen. The success of a previous initiative involving radio frequency identification (RFID) tags inspired Fresenius Kabi to become the first manufacturer to utilize RFID "smart" labels, which include unique serial numbers, lot numbers, and expiration dates. Building upon this experience, Fresenius Kabi embarked on an extensive research and planning process to implement GS1 DataMatrix barcodes across its entire product portfolio. A cross-functional team comprising professionals from various departments collaborated to ensure the success of this company-wide undertaking.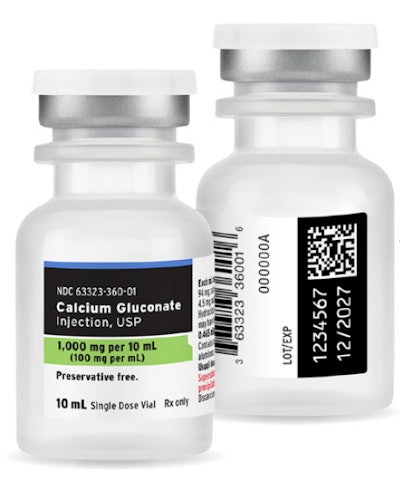 Customer feedback, barcode experts, and healthcare institutions were crucial in shaping Fresenius Kabi's approach to GS1 DataMatrix barcodes. By enabling automatic identification and access to accurate information through the GS1 DataMatrix barcode at the unit of use, Fresenius Kabi aims to assist healthcare professionals in delivering optimal care.
"In healthcare, it 's vital to continually innovate to improve patient safety," said Volpe. "Proving the means to improve accuracy and efficiency to our healthcare providers allows us all to focus on what matters most, and that's the patient."
Implementing GS1 DataMatrix barcodes presented unique challenges that Fresenius Kabi proactively addressed. Equipment compatibility was one such challenge, with imaging scanners initially favoring linear barcodes over 2D barcodes. However, adjustments to the scanner programming resolved this issue. Label design and application also required careful consideration, including leaving sufficient white space around the GS1 DataMatrix barcode to ensure accurate scanning. Highly reflective label papers posed another obstacle: they interfered with barcode readability. Additionally, printing labels for small packaging, such as two-milliliter vials, necessitated precise attention to detail.
"From a technical perspective, printing a very small 2D barcode on a very small label is harder than it looks and has, in some cases, required completely new labeling equipment," said Jeanne Sirovatka, senior director of Packaging Design and Technical Projects for Fresenius Kabi.
In addition to productivity and safety improvements, hospitals and pharmacies also conserve resources. Waste from the disposal of expired products is greatly reduced when looming expiration dates are clearly pinpointed. Streamlining in-hospital workflows through automatic identification and verification of products enhances compounding and inventory management of medications. If one clinical practice cannot use a product about to expire, perhaps another within the same system can. If a recall occurs, locating the medications is easier and suitable alternatives can be identified and implemented more quickly. Removing expired drugs from hospital systems is much more efficient. Once a nurse scans a medication before being given to a patient, the precise digital identity of the medication is automatically transmitted to the patient's electronic health record (EHR). Should a subsequent recall occur, the patient who received the medication can be more easily identified and contacted.
Despite what appears to be a daunting project, entry costs are not prohibitive, and a one-time investment in a scanner may be less daunting in an environment where the habit of scanning barcodes is firmly established. During its planning, Fresenius Kabi was pleasantly surprised by the number of hospitals and EHR vendors whose equipment was already capable of reading both types of barcodes. There are no shortcuts for planning needed for a successful transition, however.
"We knew what some of the issues would be: a preference for 1D versus 2D barcode scanners, size constraints, the need to upgrade or replace labelers based on printing technology," Sirovatka says. "Issues of paper sheen and reflectivity, of truly understanding the spacing that would allow for a selective scan balanced with the mandated [human-readable] copy – those conceptual problems were more subtle."
As the first pharmaceutical manufacturer to do this across its entire portfolio, the lessons learned by Fresenius Kabi will help others in the industry take the same path using GS1 Standards.