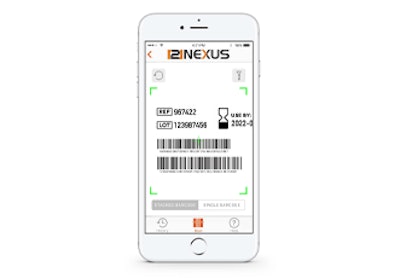 121nexus, a provider of image recognition technology and an enterprise SaaS platform involving supplychain master data required under UDI and MDR regulations, has launched its newest Scan App. The company says the app is the first of its kind that validates both GS1 and Unique Device Identification (UDI) data in an "actionable user interface to ensure patient safety and supply-chain efficiency."
The app is available for free for iOS in the Apple App Store, and brings with it the ability to provide detailed feedback on why a particular barcode is invalid, so that the user can take action to correct the barcode. The validation checker checks against 128 GS1 Application Identifiers (AIs) and validates field length, types of characters, combinations of character types, and the date format.
How does it work? The 121nexus Scanner App uses an iOS device camera to read the most widely used barcode types in the healthcare industry and deliver device-specific information including all information in the FDA's Global Unique Device Identification Database (GUDID) and product specific information when manufacturers are integrated. The 121nexus platform integrates the with a manufacturer's existing SAP or Salesforce system to provide data aggregation and cleansing technology.
Users can select their user type to gain a customized experience to their needs.
The company is seeking to offer the medical device and pharmaceutical industries a system that satisfies evolving regulatory requirements for labeling traceability and risk management, while also serving manufacturers and the informational needs of physicians and patients.