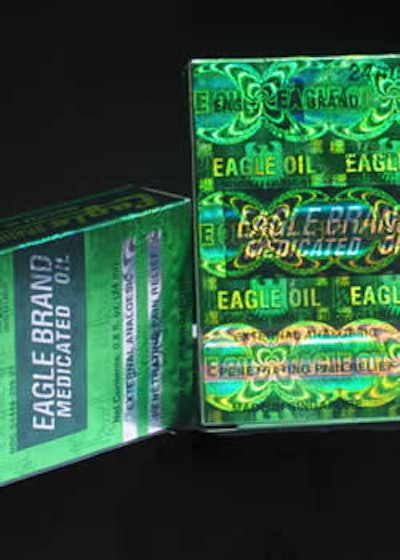 The hologram trade body, International Hologram Manufacturers Association (IHMA), is urging organizations to review—and possibly redouble—security plans in light of a "tidal wave of counterfeit goods flooding out of China." The comments are based on a new U.S. Chamber of Commerce report that states that over four fifths (86%) of all counterfeit goods now come from China.
According to the Global IP Centre's The Measuring the Magnitude of Global Counterfeiting report, customs authorities are only seizing 2.5% of the value of total estimated counterfeits. Global impact studies by the International Chamber of Commerce estimate that the upper bound of the global value of counterfeit and pirated goods could be $1.77 trillion.
Dr. Mark Deakes, the IHMA's General Secretary says, "More action needs to be taken quickly if the tidal wave of Chinese counterfeit goods flooding onto the market is ever to be checked, let alone stopped." He suggests that increased integration of holograms may help organizations protect their brands, reassuring manufacturers, distributors, consumers and tax authorities. "Holography has a key role as a highly effective, highly flexible weapon in the ongoing battle to thwart counterfeiters and fraudsters."
The pharmaceutical industry as a whole is making strides toward serialization implementation. According to the IHMA, the use of well-designed and properly deployed authentication solutions, as advocated in ISO 12931:2012, will allow examiners to differentiate counterfeits, even when they carry fake authentication features.
Companies in this article