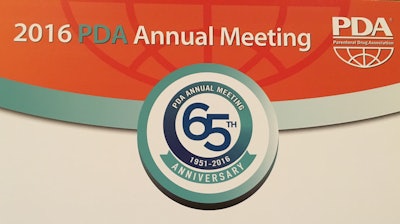 1. What must be done to meet the 2023 item-level traceability requirements? Specifically, what will be needed in terms of systems and processes to provide Transaction Information (TI) and Transaction Statements (TS) and to promptly facilitate gathering the information necessary to produce the Transaction History (TH)? 
There is ongoing debate about the practical application of this requirement, and what "gathering the information" will look like.
2. What will happen with non-serialized products that are in the market when the November 2017 serialization compliance date comes into effect? The Drug Supply Chain Security Act (DSCSA) includes a grandfathering provision that would allow these products to be sold, but for how long? 
Currently, the industry is waiting on guidance from the FDA regarding the Grandfathering provisions. Manufacturers must have unique identifiers on saleable units and cases manufactured on or after November 2017, and wholesale distributors are obliged to only buy and sell serialized product (unless Grandfathered) by November 2019 (and dispensers have until Nov 2020). Distributors have raised some concerns about the extended time that both serialized and non-serialized product may be in the market beyond 2017, creating challenges for them and perhaps dual processes.
3. What is the expectation with regard to FDA inspections (including for distributors and dispensers) and what will enforcement look like for those found non-complaint?
4. How will recalls be handled for serialized products? 
In instances where the product itself and packaging are otherwise perfect, will data issues surrounding the specific serial numbers contained within a case constitute grounds for a recall? What is considered an appropriate response in this scenario?
Although many companies are underway with their serialization efforts, the industry is still waiting for guidance from the FDA on topics like Waivers, Exceptions, Exemptions, Grandfathering, and Suspect and Illegitimate Products. Future guidance, along with workshops and education should help shed some light on these issues.
The next public workshop, entitled "Proposed Pilot Project(s) under the Drug Supply Chain Security Act (DSCSA)," will be held on April 5 and 6, 2016, in Silver Spring, MD. The final agenda is expected be published March 29, 2016.