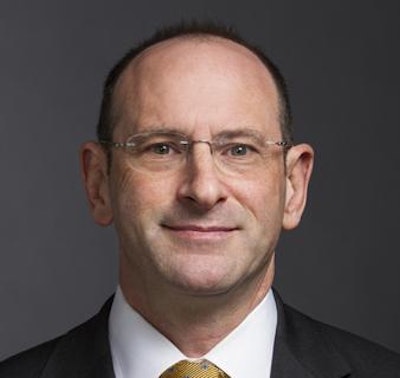 Could it be that, more than all its regulations about food safety, all of its approvals and oversight of new drugs and devices, and all of its other extensive efforts to regulate the products in its traditional jurisdiction, that FDA's various new smoking-related actions could have the greatest impact of all on the public health? If so, old-timers like me need to change their perspective.
It's odd to think of FDA as the regulator of tobacco. Maybe it's my own bias because I have been at this FDA regulatory game for a few decades now. I tend to expect things to look the same as they always have in the past. That means I think most about FDA's traditional role as regulator of foods and drugs, and also medical devices, biological products like vaccines and blood, cosmetics, animal foods and drugs, and radiation-emitting devices.
Wouldn't you think they had enough to do already without having to also take on regulating the making and marketing and labeling of tobacco products?
Well, Congress didn't think so, giving FDA new legal powers in 2009. Protecting the public health was the inspiration: FDA calls tobacco use "the leading cause of preventable death in the U.S." Tobacco use causes adverse health effects that lead to more than 480,000 deaths annually, and even secondhand smoke causes over 30,000 coronary heart disease deaths a year, says FDA.
The FDA effort is being led by Mitchell Zeller, who in past phases of his career was a lawyer at the Center for Science in the Public Interest and then helped spearhead FDA's effort in the 1990s under then-FDA commissioner Dr. David Kessler to assert FDA power over tobacco products.
That effort was struck down by the Supreme Court, which found that FDA didn't have the legal authority to do it. Some years later, though, in 2009, Congress passed and the President signed a new law, The Family Smoking Prevention and Tobacco Control Act. It explicitly gives FDA various new powers.
FDA's legal powers now extend to cigarettes, cigarette tobacco, roll-your-own tobacco, smokeless tobacco products, e-cigarettes, all cigars (including premium ones), hookahs (also called waterpipe tobacco), pipe tobacco, nicotine gels and dissolvables.
Since 2009, FDA has announced many, many tobacco-directed actions, including a number in the last couple of years during which "regulation" of any kind has often been a dirty word.
The FDA's website details the agency's Comprehensive Plan for Tobacco and Nicotine Regulation. It touches on new product marketing approvals; preventing youth tobacco use; exploring standards for nicotine levels; regulation of flavored tobacco products; helping people quit smoking; and public education about nicotine's effects.
FDA has issued hundreds of Warning Letters against retailers for unlawfully selling cigarettes to minors. It has taken action against a number of makers of e-liquid products whose labeling or advertising imitate food products that appeal to children. It has also banned some tobaccos with kid-appealing flavors, such as cherry and chocolate.
Despite what appears legitimately to be a flurry of productive activity, FDA's efforts are not without controversy. Several health and anti-smoking advocacy groups have led a lawsuit in federal court in Massachusetts against FDA complaining about the agency's delays in issuing graphic health label and advertising warnings.
The court tried to light a fire under FDA back in September, ordering that the agency had "unlawfully withheld" and "unreasonably delayed" the rules and ordered it to act quickly to get them done. In response, though, FDA suggested it could implement a rulemaking schedule that would yield published final rules in May of 2021. The plaintiffs objected and proposed a schedule that would result in rules more quickly, by January 2020. At press time, the court hadn't yet decided what to do.
Companies in this article