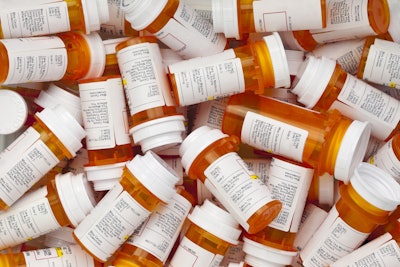 Back in early 2014, then Healthcare Packaging Publisher Jim Chrzan and yours truly traveled to Washington, DC, making stops at the Parenteral Drug Assn., the U.S. Pharmacopeial Convention, the Regulatory Affairs Professionals Society and the Consumer Products Safety Commission, to learn about and report on life science packaging-related developments at these organizations.
Child-resistant packaging (CRP), which continues to evolve, was often addressed during our "Healthcare Packaging goes to Washington" tour, particularly at CPSC and RAPS.
On August 2, RAPS reported that the FDA "published draft guidance to help ensure child-resistant packaging statements in drug labels [are] clear, useful, informative and, to the extent possible, consistent in content and format."
FDA's "Child-Resistant Packaging Statements in Drug Product Labeling—Guidance for Industry," welcomes comments and suggestions submitted within 60 days of publication in the Federal Register.
Providing background information, the guidance refers to the 1970 Poison Prevention Packaging Act enacted to protect children. The guidance covers household products, including most oral prescription and many nonprescription drugs. The guidance further reports on labeling, drug storage, and the process for including statements regarding CRP labeling.
CRP always will be a critical issue. Additional guidance and recent CRP examples follow:
• Consumer Healthcare Products Assn. guidance
• Locked4Kids' interlocking carton
• Packaging that reduces the risk of medication errors