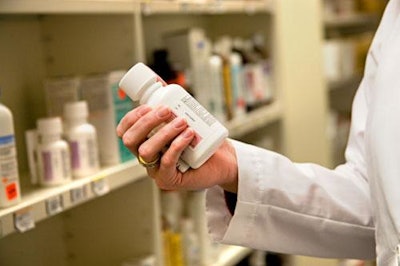 In label management, breakdowns in communication and bottlenecks can cause delays in packaging implementation and can even lead to product recalls if the approved content isn't correctly incorporated during production.
Nicole Quallis, Senior Labeling Manager at Bausch Health, recently spoke on a panel at Pharma Packaging and Labeling East Coast 2019 about her experience with overhauling the artwork approval process. In Part 2 of this two-part series, she's sharing tips on what to consider before you start. For Part 1, click here.
Remove "what we've always done" from the vocab
It's easy to keep moving with the current process, but in order to improve processes, you have to question each step. "Sometimes that's the hardest thing because you may just do what you've been doing, but there is always an opportunity for improvement," notes Quallis. "Putting in the resources to analyze your process is obviously difficult, because everyone's day-to-day work still has to get done. These sessions take time. It really takes a mindset that this is a priority for us as a company and therefore we want to address this and we're willing to put the resources around it."
Make sure your label management is customized to your workflow
An artwork or label management system can play a major role in tracking the review process with so many stakeholders. Quallis says that Bausch uses an Esko Artwork Management System that they implemented prior to streamlining their process, adding, "Esko has and continues to be a big part of our process and the system has been customized to meet our new process for artwork changes. We're happy with this software and the flexibility it allows.
"Once the team came up with a proposal to streamline the process, the graphics group worked directly with the vendor to make all the changes we wanted in the new system. Esko gave us additional project fields and entry fields so that the software fit our new process," she adds.
Create work instructions
One of the final steps is to create department SOP/work instructions and put everything on paper. This allows everyone who will be using the system to be trained. The SOP is more of a high-level document that outlines the expectations for a role in carrying out the specific task. "The work instruction document takes the idea that was presented in the SOP and drills down, offering individual steps with more detail," says Quallis. These instructions can standardize what may normally be communicated by word of mouth.
"Ideally the work instructions take from the SOP. The SOP says you're supposed to complete five steps to get the task done—the work instructions provide a detailed step-by-step for each of those five steps," she says.
Plan for (more than) enough time
The streamlining process at Bausch took approximately a year and a half. That wasn't the intention at the outset, but the project "definitely grew legs once we started," says Quallis. The team realized they needed a more in-depth approach and a longer timeline because they were finally tackling some areas that had been discussed for some time.
At the start, the labeling personnel didn't realize the hours needed by the six sigma team. "They had process maps all over the wall, Post-Its, color-coding for various tools. But there was a method to their madness because that helped them to deliver the right solution at the end of the day."
Timing was not easy because the overhaul involved so many groups, with everyone on a different schedule. Overhauls can take upwards of two years, depending on the level of detail and staff schedules. The team met approximately bi-weekly, and then more frequently closer to the end of the project.
"Allow a reasonable amount of time for the size of your company. Obviously, a much larger company is going to take longer because you have so many more people involved in your process. Getting buy-in from upper management was key for us here because they saw the need and they were willing to give us the resources to support the effort."
Run a pilot
Quallis says the team piloted the system in mid-2018 and it officially launched with a few last changes in January. "The benefit of trying it first was to work out any kinks that can arise when starting a new process. We did need to revamp it a little bit before we actually launched. We made sure what translated from paper physically worked and that everybody was on the same page."
Focus on key areas.
Quallis advises that a group should concentrate their improvement efforts, adding, "We could always find more things that we wanted to fix but we narrowed down that list to what we have to focus on in order to get the project moving, because otherwise, we'll be there all day."
"The approach we took was to identify those key areas that are literally stopping us from implementing our work in a compliant fashion. You build the process around improving that, because without those changes you really can't change anything else." Since the overhaul, the group has transitioned to a continuous improvement approach. "We continue to meet with upper management and have conversations periodically to address any bottlenecks or issues that we're still seeing. Some things we need to look at fixing, and some are one-off issues. It doesn't stop with the year and a half that we spent. We have to keep improving because this is not an overnight process."