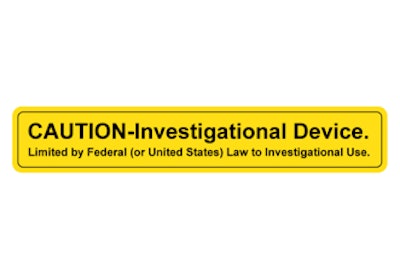 Unlike commercial packaging, clinical trial packaging will never hit the shelves of retail stores. This packaging is for research purposes only, so aesthetics take a slight backseat to functionality and usability, which are of primary importance. In some cases, graphics might even be completely omitted as in the instance of a blind study where anonymity is critical to the success of the test. This also means that the purpose and target users of the packaging, regulatory requirements, packaging logistics and storage considerations might be different than those for the eventual commercialized product. Once that has been established, designers are able to focus accordingly and create concepts that fit the needs of the product. The process is generally a lot quicker than for commercialization packaging as it usually requires a lot fewer iterations and presentations between designer and client–it will not be market-facing and therefore can have a simpler aesthetic. One important thing to note during this process is the assembly of the device into the chosen packaging solution. For example, if the device is required to be assembled in a clean room, then fibrous materials such as cardboard cannot be used as any of the primary packaging materials for the product.
Bio-compatible materials
When deciding on materials for packaging, in some cases, you might have to use biocompatible materials to be eligible for specific approvals and submissions. These include everything from the primary packaging materials to any adhesives or glues. Your suppliers will be required to provide the appropriate data sheets that certify biocompatibility; having these documents ready ahead of time is important for any regulatory submissions and approvals such as when seeking Institutional Review Board (IRB) clinical trial approval.
Labeling
Labeling is very important in packaging. Designers of packaging must collaborate with regulatory personnel and engineers on their team to gather a requirements list of symbols and text necessary for all of the device labeling. For example, if the device must be disposed of after each use, then the appropriate "single use" symbol must be visible on the packaging. However before the device is FDA cleared, it is critical that it bears the most important label: "CAUTION-Investigational Device. Limited by Federal (or United States) Law to Investigational Use." (See accompanying image for an example.)
Without this label the device can be easily mistaken for an FDA-cleared commercial device and therefore would not be allowed for any trial use. This would likely not pass any IRB approval process. Devices for clinical trials are strictly for research purposes only and are required to have that label. It must be affixed on the device in a manner that is clearly visible to the trial users.
Other important labels, symbols and text include:
Name and place of business of the manufacturer or distributor of the device

Serial number, batch and/or reference number of the device

Quantity of contents

Description of the device and its components and its use

Any warnings or hazards
If none of these items are present on the packaging or in any accompanying documents, then a justification is required for their omission in the submission for approval.
There are many labels, symbols and text recognized by the FDA that are understood universally, however there are some that vary regionally from the common standard. These standalone symbols are still required if the trial is to occur in a given region even if they are not recognized by the FDA. For example, it was formerly required in the U.S. to include the defining text adjacent to a symbol. However in June 2016, the FDA discontinued that requirement and also announced the allowable use of standalone symbols on medical devices and in vitro diagnostic (IVD) labels as long as "the Agency determines that the device user, under customary conditions of purchase and use, will understand the meaning of the symbol and the message it was intended to convey". Manufacturers are still required to provide a glossary of all the symbols in paper or electronic format included with the device.
It is also important to use the correct symbols. In many cases, some symbols may look very similar and can be used mistakenly. One example is the difference between the "CE marking" and the "China export" symbol, which differ only in the spacing between the C and the E (see accompanying image).
What you cannot add to your packaging are any markings that promote the device as safe and effective for the use of which it is being investigated. Also, the FDA logo is for official use of the FDA only, therefore "Unauthorized use of the FDA logo may violate federal law and subject those responsible to civil and/or criminal liability."
Low volume
Lastly, another challenge with manufacturing packaging for clinical trial devices is that more often than not, the amount required is low volume, which can cause many budgetary and supplier challenges. Lower volume production means that the cost per unit will likely be higher and any cost mitigations usually come in the form of a less desirable low-cost solution to packaging. Many vendors may refuse to provide a quote on your project for the simple reason that the volume is too low for their business model. At times, it may be best to manufacture a low-volume packaging solution for trial use in-house. If your facilities have the capacity to produce short-run packaging for trial devices in-house, then the design might need to change accordingly. Sometimes that means simplifying the design of the packaging such as assembly with limited tooling.
In conclusion, designers need to be aware that the users, purpose, regulations and logistics of the packaging will have different requirements than the packaging for commercialization and to design within those parameters.
--
Kimberly Nguyen is a Junior Industrial Designer at StarFish Medical: starfishmedical.com
Companies in this article