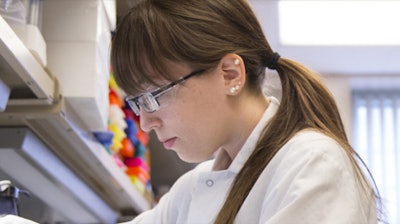 Eli Lilly has announced plans to invest an additional $450 million and create at least 100 new jobs to expand its manufacturing capacity at the company's Research Triangle Park facility in N.C. The expansion includes additional parenteral filling, device assembly, and packaging capacity to support an increased demand for Lilly's incretin products that treat diabetes.
"As we move into 2023, Lilly is focused on finding innovative solutions to meet the growing demand for our medicines," says Edgardo Hernandez, executive vice president and president, Lilly Manufacturing Operations. "Expanding our operations at Research Triangle Park will accelerate the rate at which we can produce medicines that patients rely on to address serious health challenges like diabetes. We're on track to achieve the goal we shared in November 2022 of doubling incretin capacity by the end of this year, but this investment is key to ensuring even more patients will have access to medicines they need in the future."
Since 2020, Lilly has committed roughly $4 billion to new manufacturing facilities in North Carolina, including $1.7 billion for the development and expansion of its site at Research Triangle Park. The company anticipates initial production at Research Triangle Park to begin this year, with preparations for inspections by the FDA ongoing.
Since 2014, Lilly has introduced 18 new medicines to make life better for people living with diseases like diabetes and cancer and aims to introduce several potential new medicines in 2023. This expansion will play a pivotal role in delivering supply of existing Lilly medications, while preparing to bring the next generation of medicines to patients worldwide.
When fully operational in 2027, this phase of the project is expected to create at least 100 new jobs, primarily manufacturing personnel who will use advanced technology to produce incretin treatments and medical devices.
As Lilly prepares for future growth expected from potential new medicines to treat diabetes, obesity, Alzheimer's disease, cancer, and autoimmune conditions, the company anticipates further expansion of its global manufacturing footprint to ensure sufficient supply of medicine.
Companies in this article