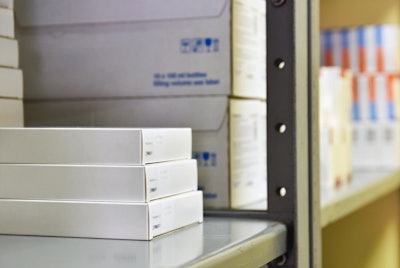 DSCSA: Interoperable Electronic Product Tracing to the Package Level
"We can't state enough that we know this is going to be challenging. We know there's a lot of work to be done, but we are optimistic that we will have enhanced drug distribution security as of November 2023. This is going to be across the entire distribution supply chain."
—Connie Jung, RPh, Senior Advisor for Policy, FDA (Related reading: HDA Foundation Survey Reveals Uneven Progress on Rx Product Serialization)
Sustainability
"Global data shows that consumers across the board have sustainability as a top three choice criteria now, which was not the case a few years back. Even [those with] lower incomes, despite the affordability issue, find it extremely important."
—Konstantinos Apostolatos, Managing Director and Senior Partner of The Boston Consulting Group (Read the article: Which Consumer Trends Will Be Here to Stay Post-Pandemic?)
Personal Development
"A really good mentor is more than happy to share their mistakes. … Everyone makes a mistake and it's not that the mistake was made. It's more how you handle it and how you recover from it."
—CEO Tracey Noonan, at the Packaging & Processing Women's Leadership Network (PPWLN) (Listen to the podcast: unPACKed Podcast: Wicked Good Insight on The New World of Work.)
41%: LESS THAN HALF of packaging industry professionals surveyed are able to identify production bottlenecks in packaging production. Almost one third use manual systems to identify problems or monitor their KPIs.
Source: PackIOT Digital Maturity Study
May 10 – 12, 2022: THE DATES of the[PACK]outTM – a conference for healthcare packaging professionals taking place in Austin, TX.
$22 Billion: THE ESTIMATED VALUE of the medical waste management market by 2031, due in part to increasing hospitalization rates. Non-hazardous waste management is expected generate 70% of revenue.
Source: Fact.MR
38%: THE PERCENTAGE of respondents in an HDA poll that cited "lack of trading partner understanding and/or commitment" as an obstacle to building, integrating, or adopting EPCIS for pharmaceutical traceability.
$4.9 billion: THE ESTIMATED MARKET for printed sensors by 2032, driven by demand for connected sensor networks. The market includes biosensors, skin patch and medical electrodes, temperature sensors, and force and piezoresistive sensors used in some medical devices.
Source: IDTechEx