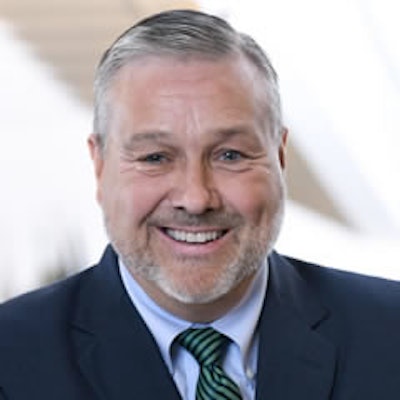 Honorary Membership
This is PDA's most prestigious award, conferring lifetime membership benefits to the recipient. The award has usually been given in recognition of very long service, of a very significant nature, to PDA.
Jette Christensen, Chair, PDA Board of Directors, noted that he's been an active member for over 30 years, and that in 2012, they created the Martin VanTrieste award in his honor.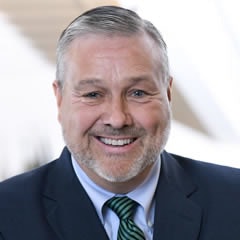 Martin VanTrieste
Martin VanTrieste is the CEO of Civica Rx who was recently named a "Champion of Change" on The Medicine Maker's Power List for his role in leading Civica, a new, nonprofit enterprise created to stabilize the supply of essential generic medications. Martin brings over 36 years in the industry, with comprehensive experience in biopharmaceutical manufacturing, quality systems and related government regulations in the US and around the world.
He was the former chief quality officer at Amgen. Prior to joining Amgen, Mr. VanTrieste was with Bayer Healthcare's Biological Products Division as vice president of worldwide quality and Abbott Laboratories as the vice president of quality assurance for the Hospital Products Division.
Mr. VanTrieste is the founder of Rx-360, an international nonprofit organization that enhances patient safety by increasing security and quality in the biopharmaceutical supply chain. He has also served as the Chairman and Board Member of the Parenteral Drug Association (PDA) Board of Directors.
PharmaVoice has named Mr. VanTrieste one of the 100 most inspiring people in the pharmaceutical industry, calling him "a man with a mission." The Medicine Maker has previously named him one of the most influential people in the world of drug development and manufacture saying he "is known throughout industry as a change agent and influencer for his work on advancing pharmaceutical manufacturing, quality and helping to ensure a more reliable supply of high-quality medicines."
He was honored in 2013 by Parenteral Drug Association (PDA), naming an annual award the Martin VanTrieste Pharmaceutical Science Award. He has delivered numerous presentations and authored articles on pharmaceutical quality and the security and robustness of supply chain.
Mr. VanTrieste earned a Pharmacy degree in 1983 from Temple University School of Pharmacy.
Frederick Carleton Award
Presented as a tribute to lifetime contributor, past President, Executive Director, and Honorary Member Frederick J. Carleton, this award is designated for past or present Board Members.
Joyce E. Bloomfield
I have been so fortunate to work with the very best scientists, quality and compliance professionals, regulators, and educators in the industry throughout my 25 years in the Sterile Pharmaceutical Sciences. I always strived to do what's right for the patient as an FDA Investigator and Compliance Officer for the Center for Drug Evaluation and Research, as a Senior Consultant with PAREXEL Consulting and as a Pharmaceutical Executive in Global Quality Assurance at Cardinal Health and Merck, Sharp and Dohme. Most rewarding to me personally and professionally has been as a PDA volunteer serving as PDA Board Director, Chair of PDA's Science Advisory Board, Co-chair and contributor to multiple conference planning and steering committees in the areas of quality systems for sterile drug manufacturing, glass quality, and quality metrics. I am currently a dedicated happy retiree enjoying family and nature in the Georgia countryside.
Véronique D. Davoust, PharmD
Véronique Davoust has over 20 years experience in the pharmaceutical industry, both in Regulatory Affairs and Manufacturing, for Pfizer Inc. In her current position she is responsible for the monitoring and analysis of global and European emerging regulations and guidelines that impact manufacturing sites, especially focusing on Good Manufacturing and Distribution Practices, security of the supply chain, product shortages, serialisation and registration of the Quality section of Marketing Authorization dossier throughout the product life cycle.
Gordon Personeus Award
Presented in memory of the late Gordon Personeus, past PDA President and long-time volunteer, this award is intended to honor a PDA member, other than a Board member, for long-term acts or contributions that are of noteworthy or special importance to PDA.
Morten Munk
Morten Munk's focus and success in making pharmaceutical products available for patients, is founded on more than 30 years of industry experience in biopharmaceutical development and manufacturing, which has made him a globally recognized technical expert in the field.
Michael Korczynski Award
This award recognizes contributions made toward the development of PDA's international activities by Michael Korczynski. It is awarded to recognize further contributions to PDA's international activities.
Ivy Louis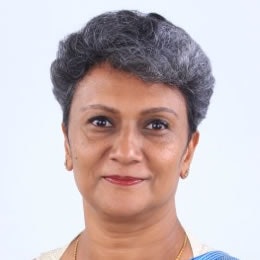 Ivy Louis is the Founder of VIENNI TRAINING & CONSULTING LLP, holds a Master's degree in Pharmaceutical Sciences and an MBA in Human Resource Management.
As Louis noted in the awards program, "In the year 2003, if anyone had told me that PDA in India would be known because of me, I'd jump out of my shoes! … But come 2021, 18 years later, here I am, with a lot of greys added, older yet a lot more richer in spirit, because of the opportunities to reach out to millions, all of this… because of PDA!"
James P. Agalloco Award
Presented to the PDA Education faculty member(s) who exemplify outstanding performance in education, selection is based on faculty evaluations by students. The award is named for Jim Agalloco, in honor of his work to develop the PDA Education program.
Marc Glogovsky, MS
Marc Glogovsky, MS, S.M. (NRCM) has over 20 years' experience in the pharmaceutical industry, specializing in aseptic operations, contamination control strategies, and risk-based environmental monitoring. He has written a number of publications related to rapid microbiology, environmental monitoring, Mycoplasma testing and microbial identification. Currently, he is a Senior Microbiology Consultant with ValSource. Prior to joining ValSource, he was responsible for managing the Environmental Monitoring division at Veltek Associates, Inc., and has spent over 10 years as a senior microbiology specialist at Merck KGaA. Marc earned his B.S. in Biology from Monmouth University and his M.S. in Microbiology from Rutgers University.
Romain Veillon
Romain Veillon is Senior Manager Visual Inspection & Leak Testing at GSK Vaccines, in Global MSAT Manufacturing Technologies. As global expert he is leading Visual Inspection performance and expertise network on multiple sites.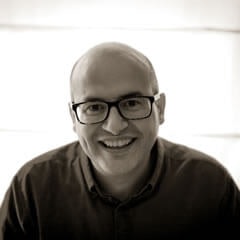 Roman has been instrumental in delivering the Mastering Automated Visual Inspection course, designed specifically for those who are involved or interested in moving from manual to auto- mated inspection. Topics include deeps dives into computer vision and automation technology, regulatory landscape, key functions of AVI equipment, and associated critical parameters. Then, the participants will look at the interaction between primary packaging component and AVI of the filled drug product. Successful URS development will be covered by a practical workshop.
Martin VanTrieste Pharmaceutical Science Award
Established in Honor of former Board Member and long-time contributor Martin VanTrieste, this award is given annually for outstanding contributions to the advancement of pharmaceutical science.
Edward H. Trappler
Edward Trappler has over 40 years of experience that includes product development, toxicology and clinical supply manufacturing, and parenteral production. In 1992 he founded Lyophilization Technology, Inc. as a source of scientific and technical services, with the ambition of expanding the knowledge and understanding of lyophilization throughout the healthcare product industry.
Edward Smith PDA Packaging Science Award
This award is established to recognize contributions to the advancement of Pharmaceutical Packaging Science.
Roman Mathaes, PhD
Roman Mathaes is Senior Group Leader Pharmaceutical Services at Lonza. In this role he leads the packaging and combination product development for injectables at Lonza as well as DP manufacturing for technical batches.
Roman is a 4-year consecutive chair of the PDA Primary Packaging Conference and chaired the Universe of Pre-Filled Syringes US Conference. Currently he leads the European industry focus group for packaging testing and is a member of the BPOG CCI workstream. He lectures biopharmaceutical product development and combination product development at the University Basel.
Before joining Lonza Roman worked at Roche/Genentech. Roman studied pharmacy in Marburg and received a PhD in pharmaceutical science at the University of Munich. He holds an MBA from the University of Cardiff and a degree in mathematics from University of Bern.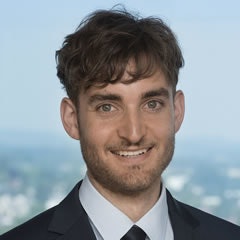 Distinguished Service Award
Given for special acts, contributions or service that has contributed to the success and strength of PDA.
John D. Ayres, MD
Dr. John Ayres received his undergraduate degree in chemistry from Butler University and a Doctor of Medicine degree from Indiana University School of Medicine. He completed his residency at the Indiana University Medical Center and is Board Certified in Internal Medicine. He obtained his Doctor of Jurisprudence from Indiana University-Bloomington and is admitted to practice law in both Indiana state and Federal courts.
Jason Kerr
Jason Kerr is an experienced quality and regulatory professional and has been a champion in engaging, connecting, and promoting regulatory compliance in the dynamic biopharmaceutical landscape. Driven by data, he takes pride in providing the best possible outcome while remaining compliant and efficient. As a GXP Senior Specialist at Redica Systems, Jason's goals include enhancing the quality and regulatory knowledge and advancing key topics, such as data integrity, throughout the industry. He previously worked at Amgen where he monitored global regulatory intelligence and identified quality requirements to be triaged, assessed, and implemented to ensure compliance. This included designing and implementing a system to track changes being implemented and provide regular updates to key stakeholders.
Dinesh R. Khokal, PhD
Dinesh is the Director, External Affairs Quality, at Amgen Biotechnology Singapore supporting Amgen's outward facing efforts in Japan Asia Pacific and Latin America. He collaborates effectively with industry peers and regulators to engage, understand, translate, and deliver impact in the evolving external GxP landscape. Additionally, Dinesh currently holds the position of Adjunct Associate Professor at the Faculty of Health and Medical Sciences, Taylor's University, Malaysia.
Amanda McFarland, MS
Amanda is a Senior Consultant for ValSource, Inc and in this role assists companies with the design and implementation of CGMPs, Microbiology, and Quality Risk Management (QRM) programs. She specializes in the creation and implementation of risk management programs and training, developing risk-based strategies for contamination control and risk facilitation. While she spends great deal of time in QRM, Amanda is a Life Scientist at heart. She holds a BS in Entomology and a MS in Entomology, both from the University of Florida.
Eiji Watanabe
Eiji Watanabe worked for Terumo for 44 years and retired last year. He has been involved in the laboratory for many years in the design of infusions, syringes, topical formulation, peritoneal dialysis solutions, and product development of combination products. Currently, he uses his experience as a consultant.
Frederick Simon Award
Presented to the authors of the best paper published in the PDA Journal of Pharmaceutical Science & Technology, this award is named in honor of the late Fred Simon, a previous PDA Director for Scientific Affairs.
Marine Marius, Thierry Bonnevay, and Frederic Vacher, "Comparison of Limulus Amoebocyte Lysate and Recombinant Factor C Assays for Endotoxin Detection in Four Human Vaccines with Complex Matrices"
Marine Marius
Marine is Senior Scientist in the Analytical Sciences department of Sanofi Pasteur. She leads the development, validation, and implementation of alternative and rapid microbiology methods (bacteriology and molecular biology) for commercial and investigational products to improve lab efficiency. She is an internal SME in endotoxin, mycoplasma, and mycobacteria testing.
Frédéric Vacher
Frédéric is technologist in the Analytical Sciences department of Sanofi Pasteur. With +20 years of experience in microbiology, he has a strong background in endotoxin testing. As an internal technical endotoxin SME, Frédéric participates to complex troubleshooting, screening, and implementation of new technologies.
Thierry Bonnevay
Thierry is currently Global Analytical Microbiology Expert in Analytical Sciences in Sanofi Pasteur. He joined Sanofi Pasteur in 1997 and have different previous experiences in R&D and Industrial Operations with compendial but also Alternative and Rapid Microbiological Methods. He is part of the USP expert panel in Modern Microbiological Methods (MMM) since 2015 and member of Groups of Experts at the European Pharmacopoeia EDQM Group 1 Microbiology and Working Party Bacterial Endotoxin Test as well as Mycoplasma WP.
PDA Letter Article of the Year Award
Presented to the authors of the most impactful article published in the PDA Letter during the year.
Oliver Stauffer, "Industry Must Move Away from Dye Ingress Test"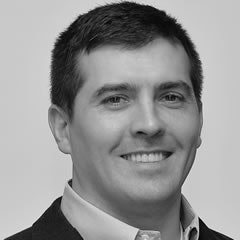 Stauffer noted at the awards ceremony that he dedicated this article to the experts through their tireless efforts in creating industry guidance documents, adding, "Never before has our mission been so empowered."
Oliver Stauffer received his Bachelor of Science degree from the University of Michigan and completed his MBA at Georgetown University. He began his career in analytical and R & D laboratories, with a focus on sensory technologies, physio-chemical measurement, and test method development specific to package testing. Stauffer joined PTI in 2005 as a member of the research and development team working on non-destructive testing of high-risk pharmaceutical packaging. In 2006, he joined the sales team as applications engineer for PTI Inspection Systems. He held the position of International Business Development Manager for PTI through 2010, followed by COO through 2015, focusing on global quality solutions for package inspection that provide the highest level of measurement accuracy and reliability. During his time with PTI he has developed several technology platforms, measurement methodologies, and technology patents. In 2016, he was appointed as CEO.
Distinguished Editor/Author Award
This award is presented for the best editor or author of a PDA-DHI co-published book and is chosen by PDA members.
James L. Vesper, "Root Cause Investigations for CAPA: Clear and Simple"
James Vesper, Ph.D., MPH, has worked in the pharma/biopharma industry for more than 35 years, starting out at Eli Lilly and Company where his last position was leading Lilly's GMP Training and Education group. For 24 years, he was President of Learning Plus, a consultancy that provided training and performance solutions to the pharma and biopharma industry. In 2017, he joined ValSource as Director of Learning Solutions. His professional interests are in the areas of learning/education, learning course design, risk management, and incident investigations related to the category of "human error."
PDA Europe Service Appreciation Award
Given for special acts, contributions or service that has contributed to the success and strength of PDA's European activities.
Cristiana Campa, PhD
Cristiana Campa, PhD, is currently a Technical R&D Advisor and Fellow at GSK Vaccines, with more than 20 years' experience in biologics and related analytical and development strategies, gained in different universities and companies. She joined Novartis Vaccines in 2006, focusing on development, validation and transfer of analytical methods for release and characterization of several vaccine products, first as senior manager and then as Head of Analytical Development, Italy. Since 2012, Cristiana has worked on Quality by Design (QbD) principles implementation for vaccines. After acquisition of Novartis Vaccines by GSK in 2015, she has been the Head of QbD Integration and, until June 2018, the Head of Science and Development Practices in Technical R&D, covering QbD implementation, Knowledge Management and Development roadmaps. Cristiana has actively worked on the organization/ co- chairing of several PDA Europe Conferences and Vaccine Interest Group events. She received the PDA Michael S. Korczynski Award in 2020, recognizing contributions made toward the development of PDA's international activities.
Service Appreciation Award
This award is presented in recognition of special services performed on behalf of PDA and is awarded at the end of the terms of service for members of the Board of Directors, Advisory Board Chairs, Interest Group Leaders, and Chapter Presidents.

Masahiro Akimoto, Board Member
Masahiro Akimoto is the senior manager of the R&D and Quality Assurance Division at Otsuka Pharmaceutical Factory, Inc., responsible for supervising the quality assurance and ensuring regulatory compliance for innovative product development.
Ursula Busse, PhD MBA, Regulatory Affairs IG Leader
Ursula is currently the Global Head of Quality Intelligence and External Affairs at Novartis. She drives the Novartis external engagement strategy for Quality relevant topics and leads global GxP regulatory intelligence. Prior to her current role, Ursula held leadership roles in CMC Regulatory Affairs for biologics and Biopharmaceutical Operations. Before joining Novartis in 2006, she worked for startup biotechnology companies in Canada for 10 years, in R&D, Quality Assurance and CMC Regulatory Affairs. She holds a master's degree in Biology from Tübingen University (Germany) and a PhD in Cellular and Molecular Biology from Laval University (Québec, Canada), coupled with an MBA she earned with honors.
Fabio De Martino, West Coast Chapter President
Fabio De Martino is currently Associate Director of Finance and Information Management Process Improvement at BioMarin Pharmaceutical. In this role, his main responsibilities are identifying, launching, leading and delivering critical projects, across all company functions, with significant tangible monetary impacts.
Randy George, Southern California Chapter President
Randy George is Sales Director at ValGenesis, Inc, the leading supplier of digital validation enterprise systems to the life science industry, and is responsible for sales and account management in the Western US, offering paperless validation software (eVLMS), monitor manager (electronic logbooks), and related validation and automation products supporting Pharma 4.0 "Factory of the Future." Before joining ValGenesis, Randy has over 15 years of sales, business development, and account management experience, working in the Life Science Industry with domestic and foreign companies providing capital equipment, automation, consulting services, and software systems.
Dinesh R. Khokal, PhD
Dinesh is the Director, External Affairs Quality, at Amgen Biotechnology Singapore supporting Amgen's outward facing efforts in Japan Asia Pacific and Latin America. He collaborates effectively with industry peers and regulators to engage, understand, translate, and deliver impact in the evolving external GxP landscape. Additionally, Dinesh currently holds the position of Adjunct Associate Professor at the Faculty of Health and Medical Sciences, Taylor's University, Malaysia.
Michael Long, Applied Statistics IG Leader
Mike is Director of Consulting Services ValSource . Mike Long has over two decades of experience leading product, process and validation development efforts on a wide range of pharmaceutical, bio pharm, medical device, and combination products. He has significant expertise in applying risk management techniques to aseptic products and processes. Mike has also lead Lean/SS efforts as a process owner and as consultant.
Anette Yan Marcussen, Pharmacopeial IG Leader
Mrs. Anette Yan Marcussen, Master of Pharmacy by education, has been working in the pharmaceutical industry for +30 years in managerial positions within parenteral and solid drug manufacturing as well as Medical devices. Mrs. Marcussen has profound and proven leadership and management skills and experience in pharmaceutical production, process management and quality management. She has been employed in various international companies and some of her achievements and competences are:
Laurie Masiello, New England Chapter President
I met my husband of 46 years when we were teenagers in high school. John and I built our first house together, we started our business together, and we remodeled our lake house as our permanent year-round home. I have been the President of our family owned business, Masy Systems, Inc., since 1995. I work side by side with my husband, our two sons and their wives, my brother and his wife, my brother-in-law and his wife, other extended family members, and those I fondly refer to as our "adopted" family members. Future Masy employees include our three grandsons, Jay, Bryant and Brian, and our granddaughter, Emily - our four angels.
Dr. -Ing. Stephan K. Rönninger, Board Member
Stephan works in Quality External Affairs at Amgen on Operations/CMC since 2013. He collaborates cross-functional internally and with external stakeholders by shaping regulatory guidelines, disseminating intelligence, and educate. He represents Amgen in EFPIA MQEG and represents EFPIA on GMPs/inspections, in ICH training and ICH-QDG and before on ICHQ9, ICH Q-IWG on Q8/Q9/Q10 and ICHQ7-IWG. In PDA he was at the board and chaired RAQAB.
Lisa Rutter, Pacific Northwest Chapter President
Lisa Rutter currently is the Senior Director – Quality Head of Quality at Partner Therapeutics, a position she has held since 2017. Partner Therapeutics is devoted to developing and commercializing cancer medicines and combination therapies that can make a meaningful difference in the lives of cancer patients.
Karen M. Walker, BioAB Vice-Chair
Karen Walker, Sr. Advisor Cell and Gene Therapy Manufacturing at Roche/GNE. Karen brings >30 years' experience in the biotech industry, holding positions in Technical Development, Regulatory Affairs and Quality. She has worked in a number of companies including Seattle Genetics, Novartis, Amgen, Bayer, and several other small to mid-sized biotech companies.
PDA President's Award
This award recognizes a PDA staff member, other than Senior Staff, whose exemplary performance has contributed to PDA's success during the previous year.
Jesse Baker
Jesse Baker is an IT Systems Analyst with a dozen years' experience in using and administering data management systems. He has been working in the nonprofit association space in the education, housing, and small business industries before joining PDA. A strong believer in providing a positive user experience, Jesse's professional focus is seeking solutions that automate and simplify business processes. His currently social-distanced lifestyle includes shared supervision of his three elementary-age children and their constant scholastic, gastric, and entertainment needs.
Dirk Stelling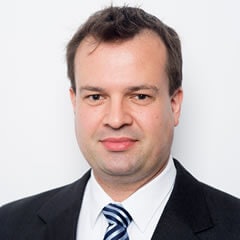 Dirk has worked at PDA Europe in the position of Director Finance and Administration for 13 years. He passed away unexpectedly in January 2021 at the age of 46 years. With him, we have lost a colleague who will always be remembered with his competence and collegial nature.
Companies in this article