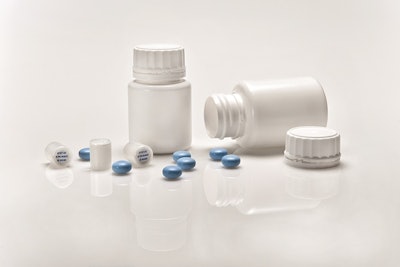 Sanner GmbH showcases its desiccants and effervescent packaging—including new variants of the drop-in desiccant capsules AdCap®— as well as the first joint tradeshow appearance with the subsidiary Jaco S.A., at Pharmapack Europe.
Sanner's AdPack® desiccant sachets made of Tyvek® material offer a combination of breathability, moisture protection and durability. The desiccant capsules AdCap, in turn, combine the advantages of conventional capsules and canisters, while offering high stability and a 30% higher moisture adsorption. Their grid structure enables a 360-degree moisture adsorption and prevents mistakes during ingestion.
Due to the high demand, their processability and ability to cover all customer requirements, the AdCap capsules will be available in new variants in 2018. They provide activated carbon ensures optimum odor adsorption, and with a mixture of silica gel and activated carbon, can be inserted into the container for drugs that require both odor and moisture adsorption.
Sanner's Pharmapack booth represents the first joint tradeshow appearance with the subsidiary Jaco S.A. Following the acquisition of the French specialist for tube packaging in May 2017, Sanner has advanced in the global market leader for effervescent packaging. At Pharmapack, Jaco introduces a new logo with the Sanner blue color to represent its integration into the Sanner group.
Companies in this article