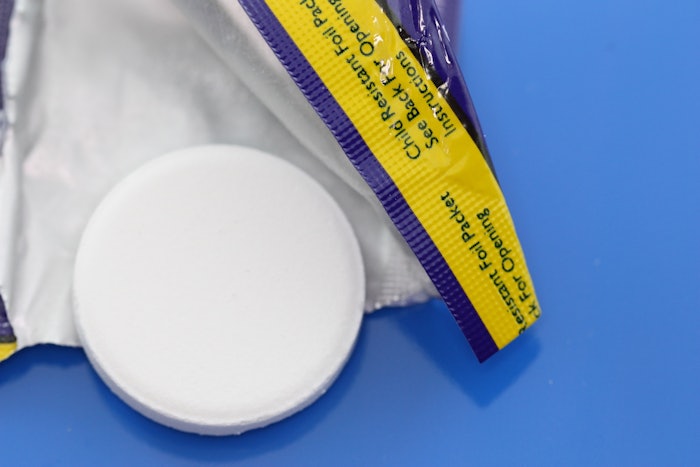 Oracle Packaging, a provider of flexible packaging for the healthcare, consumer, tobacco andindustrial sectors, offers high-barrier pouchstock laminate tailored to the specific challenges of OTC effervescent products.
For packaging coarse, often powdery effervescent tablets, the flexible packaging provides protection against moisture and oxygen for various product formats, shapes and sizes.
A durable sealant layer used in the laminate provides excellent hot tack and hermetic seals at relatively low seal temperatures – important when packaging products that tend to create powdery residue. The pouching materials are comprised of layers of either ink or lacquer, and paper/PE/aluminum foil/sealant.
Offering high levels of puncture resistance, machinability and seal integrity, these effervescent tablet laminates are available in 10 colors in both printed and unprinted rolls. Available in low- or high-gloss materials, the pouchstock can be printed on both sides.
Companies in this article