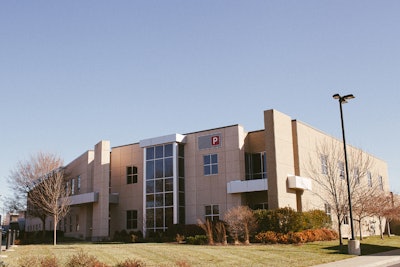 Catalent Pharma Solutions, a global provider of advanced delivery technologies and development solutions for drugs, biologics and consumer health products, has completed an expansion project at its Kansas City facility to increase controlled-temperature storage capabilities for its clinical supply business.
The expansion has added 70,000 cu ft of storage (2° to 8° Celsius) at the site, representing a five-fold increase in controlled-temperature capacity. This is made up of a combination of both pallet and high-density storage options to increase flexibility. To support growing customer demand, two secondary cold packaging areas have been added, with the option to add more as needed.
"Customers have benefitted from our Kansas City campus' integrated analytical, oral solid manufacturing, and clinical supply services, and now we can offer them expanded cold storage and packaging services as well," says Tom Moon, General Manager of Clinical Supply Services at the site. "In the past 18 months, we seen an increase in the numbers of both large and small customers, and to meet this growing demand have nearly doubled our clinical supply workforce, as well as introducing additional shifts in both packaging and distribution."
Catalent's 450,000 sq-ft Kansas City facility provides a range of fully integrated support services, from development and analytical support through to packaging and distribution. In 2015, the site completed an investment project that expanded its high-potent and cytotoxic clinical drug packaging capabilities.
Catalent has also recently announced investment and expansions to its workforce in its clinical supply network at Bolton and Bathgate in the U.K., and in Singapore.
Companies in this article