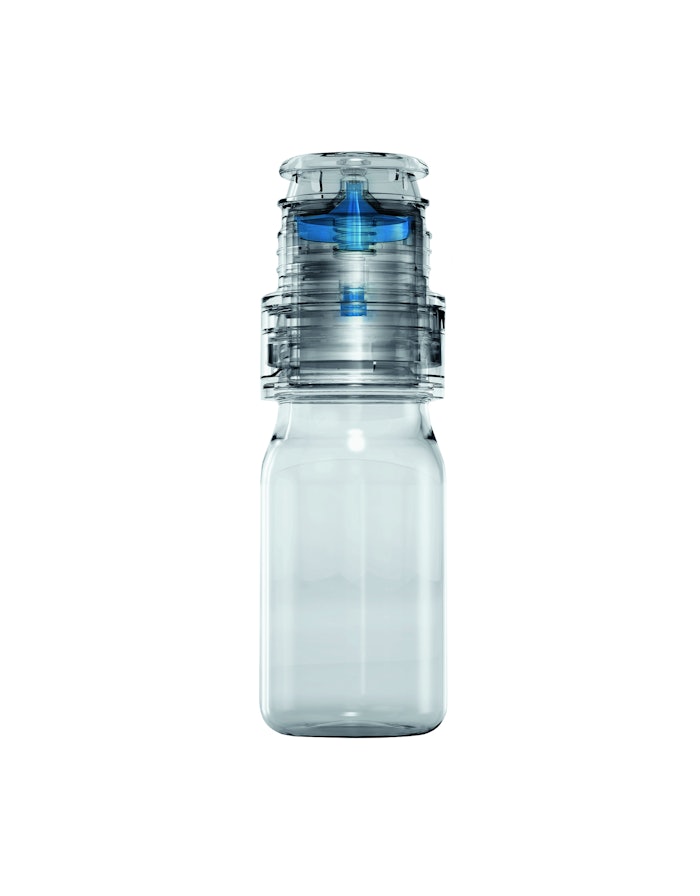 Aptar Pharma, a provider of aerosol, injection and spray delivery systems for biotech, healthcare and pharma products, has partnered with an eye care company to develop and launch a new eye drop product that uses Aptar Pharma's preservative-free multi-dose Ophthalmic Squeeze Dispenser (OSD).
Aptar says this is the first preservative free multi-dose eye drop featuring Aptar Pharma's OSD in the U.S.
The newly released over-the-counter eye drop product relieves dry, red, itchy eyes by providing preservative-free eye drops in a multi-dose bottle. Aptar Pharma worked closely with the eye care company to improve patient safety, achieve dosing accuracy and maintain product integrity.
The proprietary, sterile, lubricant eye drop formulation, contains 10 mL of solution, equivalent to more than 250 drops and claims to remain sterile for up to three months after first use. It is available nationwide in pharmacies, supermarkets and other retailers.
For the newly released over-the-counter product, Aptar Pharma's OSD system delivers microbiological safety, intrinsic intuitiveness of a squeezable container, user friendliness for all age groups due to a low actuation force, precise and reproducible drop ejection and ergonomic and pocket size design
Companies in this article