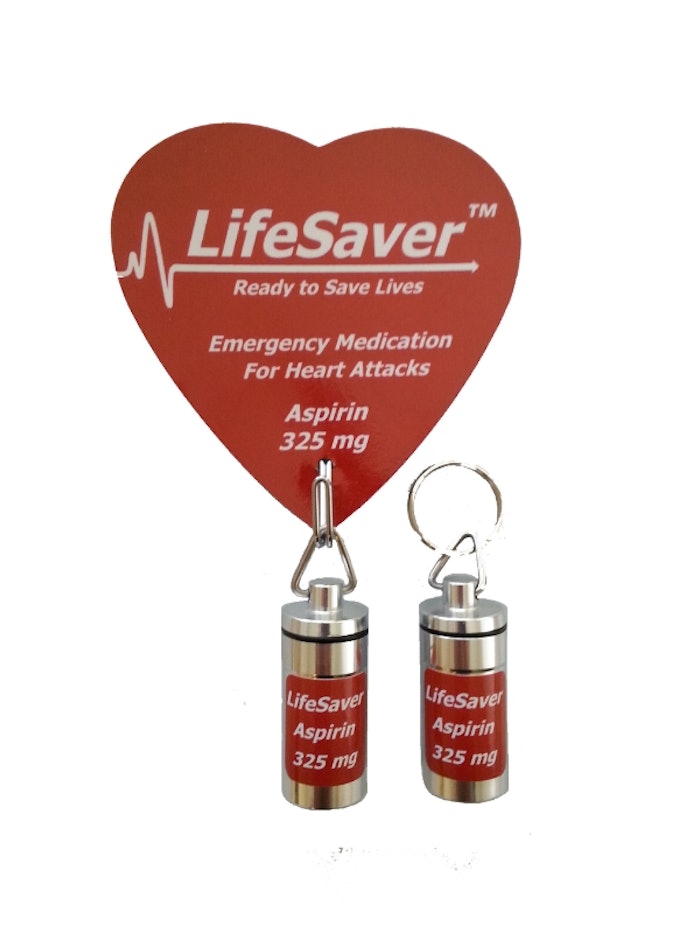 LifeSaver Station LLC introduces the LifeSaver™ emergency medication station. The LifeSaver station EMS-200 is a magnetic, heart-shaped holder that firmly attaches to a refrigerator door and holds an aluminum cylindrical pill container or pod. The LifeSaver makes medications, such as aspirin tablets, readily available for emergency situations.
Many times a person is in need of an emergency medication, such as aspirin, and doesn't remember where it is or cannot get to it in time. Having the medication in a convenient location, such as on the door of a refrigerator or on a keychain, has the potential to save lives.
The Model EMS-200 is a red, heart-shaped magnetic holder that is easily noticed by house guests. The pill container is easy to remove from the holder to open the pod. The EMS-200 comes with two pill pods: One to hang on the magnetic holder and the other to carry in a purse, pocket, or on a keychain. The pill container is also airtight and water-resistant, using an O-ring for sealing the removable top, which keeps the aspirin tablets potent longer.
Keeping the station mounted high on the refrigerator door keeps it out of the reach of children but is easy for adults to access. The pill holder is large enough to hold several 325mg aspirin tablets and is affixed with the appropriate label.
Companies in this article