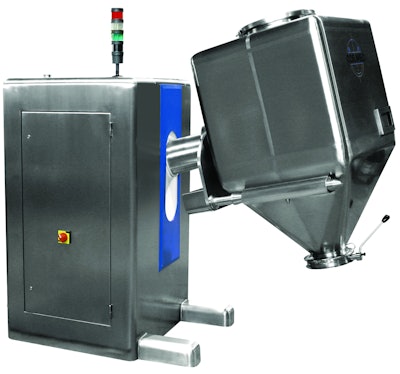 MG America is the U.S. distributor for Cos.Mec's wheeled bin mixer for mixing pharmaceutical powders and granules. Cos.Mec's wheeled bin mixer mixes powders and granules inside the bin, which eliminates the need for loading, unloading, and cleaning the mixer.
Its main features include the following:
• Bin manual lock
• Single inclination
• Both clockwise and counter-clockwise bin rotation
• Bin speed adjustment by inverter
• Possibility of receiving bins of different volumes
• Remote control panel with manual setup of mixing speed and time
• Fixing to floor only
Optional features include bin double inclination, remote control panel for the automatic programming and printing of process parameters by PLC + touchscreen + printer, a barcode reader for batch automatic identification, and the ability to handle non-standard bins.
Companies in this article