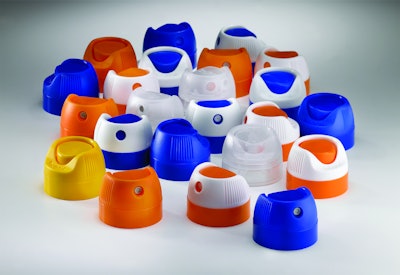 According to Coster Packaging SA, Argentina, pharmaceuticals have long been and are still being pre-dominantly produced in the form of pills, tablets, creams, unguents, syrups, powders, and injectables.
The aerosol form has proved its usefulness, effectiveness, and versatility for the delivery of numerous active principles in many different health therapies ranging from metered dose inhalers (MDIs) for the treatment of asthma to topical applications.
Nevertheless, only a handful of companies around the globe are familiar with this technology. The complexity of the aerosol filling technology along with regulatory changes banning the use of CFCs as propellants may have acted as a dissuasive factor, preventing many companies from adopting the aerosol form of delivery as an alternative to traditional forms and as a way to in­crease their product portfolio.
The manufacture of aerosols deals with a series of factors that are practically unknown in the pharmaceutical industry, such as (among others):
• Handling of propellants
• Assembly of a three-component pressurized device (can, valve, and actuator)
• Stabilization of API dispersion and suspension in the propellant matrix
• Compliance with standards regarding extractables and leachables from the valve gasket
• Compliance with dosage
• Dosage stability
• Spray pattern and particle size.
Coster has developed an integrated solution for clients wishing to expand their product portfolio with aerosols. It has experience in developing solutions for the aerosol industry and close association with technical, formulation, and regulatory pharma specialists. Its model for pharmaceutical companies seeking to develop aerosol versions of their products is based on the integration of the following four pillars:
1. Aerosol filling technology
With more than 50 years' expertise in providing solutions for the development and manufacturing of aerosol products, Coster is able to supply components together with filling equipment and formulations. The company is experienced in the production of aerosol valves and actuators and, a manufacturer of filling lines and auxiliary equipment for the aerosol industry.
2. Aerosol pilot plant
Coster has installed a new Pilot Plant near Milan, Italy, for the production of aerosols. The new facility is ideal for experimental runs, pilot lots, proc­ess validation, and training programs. On request, trained staff will supervise these activities. Coster supports clients throughout the process: from the early stages of product development to formulation suggestions, from selection of appropriate packaging components and performance of compatibility tests to assistance in developing turnkey projects for special applications.
3. Formulation support
Thanks to an established association with technical experts in pharmaceutical formulations and specific industrial operations, Coster helps clients to develop a wide range of products from standard cosmetics for personal care (deodorants and antiperspirants) and "cosmeceutic" products (anti-aging, anti-cellulite, sun care and sun tan products, among others), to topical applications (anti-inflammatory, anti-mycotic, pain or burn relievers) all the way to the most sophisticated products such as life-savers for treating asthma symptoms or preventing attacks.
4. Regulatory and patent support
A group of experts stands ready to help clients with regulatory and patent issues for the launch of their aerosol products and support them in the product certification process.
Companies in this article