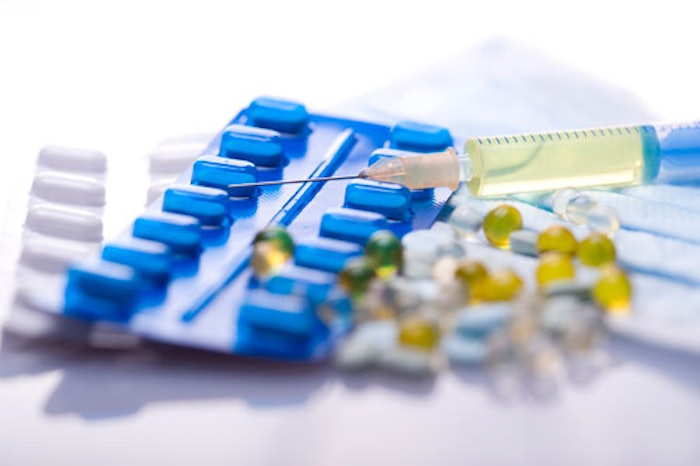 Three key pharmaceutical markets provide reason for optimism according to projections from market research firm
BCC Research
.
"This is a volatile time for the generic pharmaceutical sector," says BCC's report, "Generic Drugs: The Global Market." "The demand for generics is increasing steadily because of pressure to control healthcare costs. At the same time, fierce price competition is resulting in slashed profit margins for participating companies. A major growth driver for the generics sector is that several blockbuster pharmaceutical brands are coming off patent and are therefore open to generic competition.
"And the international landscape is changing for generics as for all pharmaceuticals. China, India, Eastern European countries, and Brazil are among rising centers of generic activity." The report says the global market for generic drugs was worth $84 billion this year and is expected to reach $129.3 billion by 2014. That represents a 9% Compound Annual Growth Rate (CAGR). Generics account for 6% of the market in Japan, 10% in the U.S., and almost 18% in Germany.
Meanwhile, BCC predicts the global market for advanced drug delivery systems will increase at a 7.2% CAGR to $196.4 billion by 2014, up from $134.3 billion last year. BCC's report, "Advanced Drug Delivery Systems: New Developments, New Technologies," says, "The drug-delivery market is now changing drastically due to the introduction of new techniques and routes of delivery." Monoclonal antibodies made up the largest market among all the drug-delivery products, with $35.9 billion in sales in 2008. Sustained-release, oral-dosage products were next with $35.1 billion in sales last year.
"In this very complex market, many technologies are combined together to produce a better delivery system, thus creating niche markets with very specialized applications," says the report. "The use of liposomes, polymers, etc., in the sustained-release, oral/injectable drug-delivery market is a good example."
BCC's "The Global Market for Pain Management Drugs and Devices" report projects an 11.5% CAGR from last year's $19.1 billion market to $32.8 billion by 2013. The report notes, "The aging U.S. population is having a major impact on the pain management market as the baby-boom generation reaches the vulnerable state in which chronic diseases are common."
All three BCC reports are available via electronic PDF for $4,850
Companies in this article