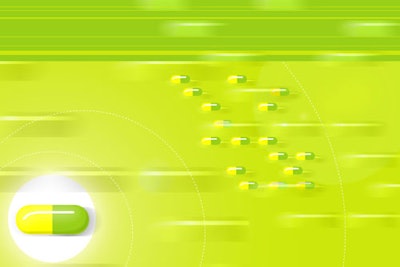 North America is the world's largest market for pharmaceutical products, with France the representing the most sizeable market in Europe, followed by the U.K., and Germany.
That's according to the pharmaceuticals and medical section of
Pira's
report, "The Future of Global Flexible Packaging-Markets and forecasts for end-use sectors." The U.K.-based market research and consulting firm's report notes, "Most western European markets are continuing to grow, but the major growth opportunities lie in central and eastern Europe." Pira lists the following reasons for increasing growth:
• Rising demand for child-resistant and tamper-evident packaging.
• In most advanced countries, safety concerns and changes in regulations have led to a growing requirement for better patient information and dose control (original pack
dispensing).
• In the OTC market, competition between brands creates a requirement for eye-
catching packaging, which tends to be more elaborate and expensive.
On the medical device side, the Pira report says, "Demand for single-use
medical packaging has grown sharply during 2004-09." Some additional details from the report:
• Despite mounting resistance to PVC in Europe and North America, legislation and approval procedures frustrate the emergence of substitutes, and no other material equals PVC's optical clarity, flexibility, and low toxicity.
• Flexible packaging has a low share of the medical packaging market; the supply is highly specialized, and suppliers are slow to change packaging methods. Pack users and specifiers exercise great caution, as regulations stipulate lengthy and strict approval procedures for pack designs and materials.
Pira reports, "Consumer flexible packaging for pharmaceutical and medical products is 6.6 percent of all consumer flexible packaging volume in 2009 and is forecast to be 7 percent in 2014. Asia-Pacific is the largest market for flexible packaging of pharmaceutical and medical products, followed by North America." Western Europe and North America have the lowest forecast Compound Annual Growth Rates for this period, with the developing regions of Asia-Pacific, central and eastern Europe, and South and Central America the highest.
Pira's "The Future of Global Rigid Plastic Packaging--End-use markets," provides many similar market overview points as its flexibles report, but refers to packages such as bottles, jars, and blisters. "Packaging developments in these markets tend to be slow because of the extended time required to gain approvals," says this Pira report. "The original product licence normally includes the packaging, and it is unusual for pharmaceutical companies to consider a change of packaging unless there is a change in product formulation (which would in any case require re-licensing), [or] a major marketing benefit in terms of on-shelf appeal or convenience for OTC medicines."
Companies in this article