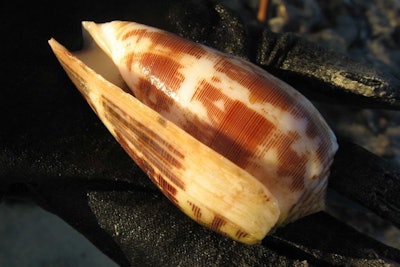 It seems that now more than ever scientists are turning to nature for inspiration. A recent ABC article noted a team of Australian researchers working with conotoxins from sea snail venom to create a new non-narcotic pain relief drug. The hope is to reduce the dependence on highly addictive opioids.
Conotoxins provide long-lasting pain relief by blocking the pain signal through the nervous system. Researchers have been working with conotoxins for decades, and there's even a therapeutic in clinical use called Prialt, but administering a proper dose can be tough.
The team at University of Sydney, led by Professor Macdonald Christie, has found that a less potent toxin that doesn't stick to the target in the nervous system is just as effective, but safer. They neutralize the nerves and then move on, creating a less aggressive impact on the nervous system and limiting side effects. Most of the conotoxins they're working on have intellectual property protection, and they hope to find commercial partners to help develop drugs.