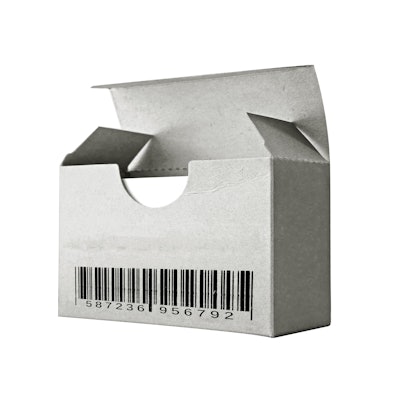 Stringent regulations and standards for the implementation of serialization, increasing focus of manufacturers on brand protection, growth in the medical devices and pharmaceutical industries, and the rising number of packaging-related product recalls all factor into the growth of the track-and-trace market.
The result, says a new report from ResearchAndMarkets, is that the track-and-trace solutions market is estimated to reach $3.93 billion by 2023, up from $1.65 billion in 2018, showing a Compound Annual Growth Rate 18.9% during that time.
Hindering the growth, notes the report, are "the high cost associated with serialization and aggregation," and "the lack of common standards for serialization and aggregation."
The report is segmented into serialization solutions for bottle, blisters, vials and ampules, cartons and medical devices. "The carton serialization segment is expected to register the highest CAGR during the forecast period owing to the increasing awareness on supply chain efficiency in the pharmaceutical and medical devices industry.
ResearchAndMarkets notes that the track-and-trace market is segmented into linear/1D barcodes, 2D barcodes, and radiofrequency identification (RFID). The report predicts, "The RFID segment will be the fastest-growing segment during the forecast period. The high growth of this segment can primarily be attributed to the growing demand for these systems in automated pharmaceutical distribution, point-of-care solutions, and electronic medical records. However, security and privacy concerns, a large amount of initial installation cost, and lack of skilled professionals may restrain the growth of this market to a certain extent."