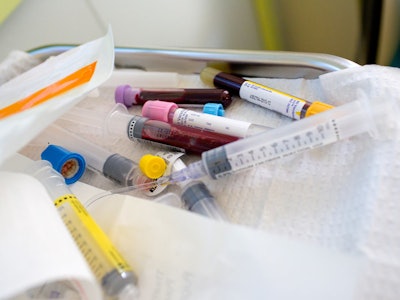 A recent NPR article from All Things Considered discussed the latest development in blood screening tests for cancer, a concept that has been in work for decades. Old tests seek out proteins in the blood that appear with cancer, while others are concerned with tumor DNA. Dissatisfied with these approaches, a professor of oncology at Johns Hopkins assembled a team of colleagues to create a new approach.
The experimental test they developed, called CancerSEEK, focuses on eight prominent cancers including lung, breast, colon, pancreas, liver, stomach, ovary and esophagus. These types of cancer were chosen due to frequency and current lack of screening modality. The team is mostly focused on lowering the false-positive rate of the test that could give patients incorrect clean bills of health.
The Hopkins scientists have already launched the next study, which will determine if CancerSEEK will pick up cancer in tens of thousands of people who don't have symptoms. The team hopes to keep the test affordable at $500, but Johns Hopkins holds the patent and whatever company licenses it will ultimately set the price.