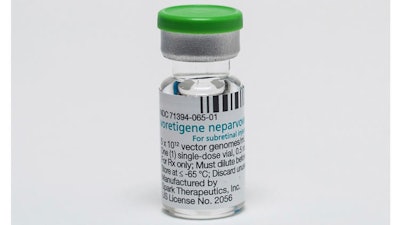 A December 19th LA Times article reported that the FDA has approved gene therapy to fix mutations that lead to progressive blindness. The drug, Luxturna, is a treatment for retinal dystrophy caused by a genetic mutation. It is the first therapy cleared in the U.S. to treat a genetic disease other than cancer, making it a landmark event.
"Gene therapy will become a mainstay in treating, and maybe curing, many of our most devastating and intractable illnesses," said Dr. Scott Gottlieb, commissioner of the FDA. "We're at a turning point when it comes to this novel form of therapy."
The treatment is injected into the sub-retinal portion of the eye and a normal RPE65 gene is ferried into the patient's retinal cells by a common cold virus that has been genetically modified to not make the patient sick.