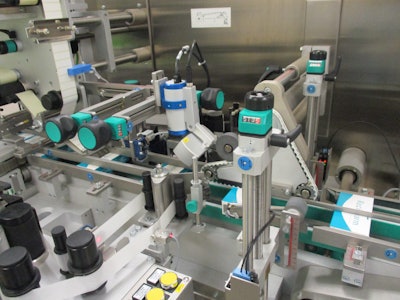 Contract development and manufacturing organization (CDMO) Recipharm has equipped three more of its facilities with serialization capabilities in line with the U.S. regulatory requirements in time for today's introduction of the Drug Supply Chain Security Act (DSCSA).
By readying its facilities in Brescia, Italy and Karlskoga and Uppsala, Sweden, to supply serialized products to the U.S., Recipharm now has nine locations able to offer serialization capabilities.
Following a EUR 40 million investment into its company-wide implementation program in 2016, Recipharm has already delivered more than 1.3 million serialized and aggregated packs to markets such as China, South Korea, Saudi Arabia and Turkey where serialization regulations are currently in place.
Staffan Widengren, Director of Corporate Projects at Recipharm and head of the global steering committee for Recipharm's serialization project, said: "We've taken a very proactive approach to tackling serialization as we understand the critical role that contract manufacturers must play in ensuring continuous supply of vital medicines in key markets. In addition to equipping nine of our sites ahead of the EU deadline and the new U.S. enforcement date, we've also introduced a serialization task force to ensure a consistent roll out of our standard solution across all of our facilities.
"While the FDA announced a grace period ahead of the DSCSA deadline, companies can still be penalized for failing to meet the mandate by the Nov. 27, 2017. With this in mind, it was important to ensure we could offer serialization capabilities by the original U.S. deadline to avoid potential problems for our customers.
"The investment we've made in terms of time, money and resource means we're well prepared ahead of time and a lot of our customers are already on-boarded. We can now refocus our attention on ensuring we realize the additional benefits of serialization implementation including improving line efficiencies and streamlining logistics operations."
Recipharm plans to next equip its Bengaluru, India, facility to supply serialized products for the U.S.
Companies in this article