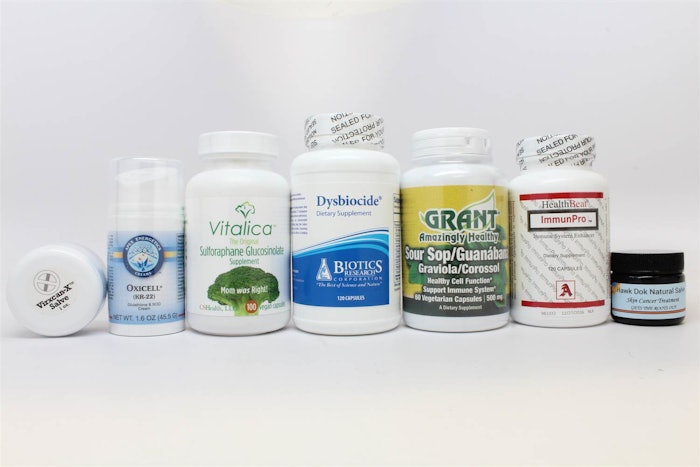 A recent NBC News article says that claims from natural cancer remedies that seem too good to be true, likely are. The FDA has warned 14 companies to stop making false claims about the healing properties of their herbs, tinctures, supplements, teas and salves. A blog post from the FDA's Donald Ashley and Douglas Stearn notes, "these companies use slick ads, videos, and other sophisticated marketing techniques, including testimonials about miraculous outcomes."
Most of the companies involved take prey on people's tendency to believe "natural" cures are superior to the commercial pharmaceutical alternatives. However, not only do they not work, they can also cause harmful effects. The article references Everything Herbs advertising an apricot kernel product that contained cyanide. The FDA gave the companies 15 days to comply before the agency can prosecute seeking fines and even prison time. Here's a list of the 14 companies:
BioStar Technology International, LLC
Healing Within Products & Services, Inc.
The Vibrant Health Store, LLC dba Dr. Christopher's Herbs