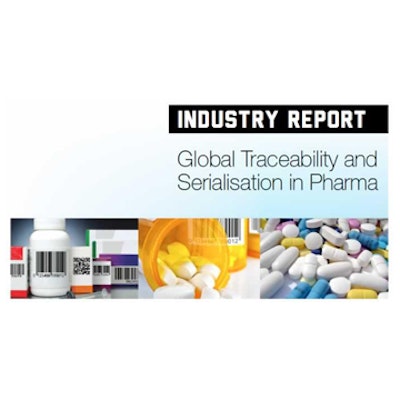 Counterfeit pharmaceuticals pose a significant threat to the viability of the pharmaceutical industry and patient safety. As supply chains become more complex and multidimensional the challenge of tracking products through the supply chain increases.
Pharmaceuticals consistently rank within the top 10 categories for counterfeit goods and the risk to products can vary from country to country. In response pharmaceutical manufacturers are investing more in product security initiatives, such as serialization, which involves coding products uniquely at the item level.
With so many solutions being presented, selecting the right technology or strategy can be its own challenge. There is great demand for standardized approaches to counterfeiting and solutions that can be rolled out globally, but this requires unity from pharmaceutical companies, vendors, and trade associations.

Remaining compliant with the latest pharmaceutical track-and-trace regulations remains a complex task, with varying regulations across the globe. It is expected that these will cover more than 70% of global medicines by 2017. However, as there are no global standards, managing and implementing serialization requires not only financial investment but also an understanding of local markets and regulations. While there are a couple of well-established markets in terms of regulations such as Turkey and China, many other markets are still in the process.


In the industry report: "Global Traceability and Serialisation in Pharma," Pharma IQ presents the results of the latest Pharmaceutical Serialization & Traceability 2014 Survey, expert insight, and analysis from five key opinion leaders in the field, and a regulatory focus on the EU Falsified Medicines Directive and the Drug Supply Chain Security Act (DSCSA) Implementation Plan.
Link to report on the packaging and labeling resource center.


Companies in this article