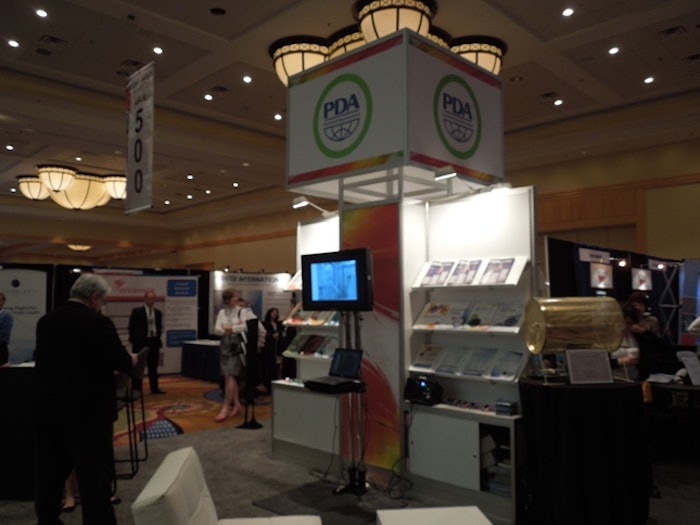 Despite the technological advances made in the past 25 years, including the Internet, "today's reality is that in the past generation, there's been little headway made with metastatic pancreatic cancer. Survival is still bleak."
That's according to David Shanahan, president of Mary Crowley Cancer Research Centers, Dallas, TX. Calling cancer treatment improvements "his passion," Shanahan said there's a need for "flexible manufacturing technology, flexible GMP suites that can be shipped worldwide for single-use process to change patient outcomes. We need to customize a patient plan and develop personalized vaccines made from a patient's own tumors that can be much less toxic, used for long periods of time, adjusted, and reused if necessary."
The Crowley Cancer Research Centers offer patients access to personalized, innovative clinical trials under the oversight of the U.S. Food and Drug Administration. Shanahan is the grandson of Mary C. Crowley, the late founder of the independent 501©(3) non-profit center established in 1992 to expand treatment options for all cancer patients through the exploration of investigational gene and cellular therapies, according to the organization's Web site.
Shanahan, also the founder of Gradalis, abiotech startup company manufacturing personalized cancer therapies for use in clinical trials, spoke at the 2012 Annual Meeting of the
Parenteral Drug Assn. (PDA)
. He noted, "tomorrows facilities are being built today." As for the technology, Shanahan said treatments need an integrated molecular record of a patient with biomarkers-essentially a genomic profile sequence to use as the basis for customized treatment. He pointed to the Crowley Center, which has treated more than 4,500 patients, and is involved with more than 300 clinical trials, using a personalized medicine approach to treatment.
Moderating the April 16 plenary session in which Shanahan spoke was Vince Anicetti, adjunct professor, Keck Graduate Institute of Applied Life Sciences and PDA Fellow, Science and Regulatory Affairs. He believes, "We will take one small step at a time to make cancer a manageable, chronic disease."
The "batch of one" statement came during a question-and-answer session from Michael Zdanowski, director of operations for the New York Blood Center, the Long Island, NY maker Hemacord, the first licensed hematopoietic progenitor cells-cord cell therapy, or cord blood product. It is used to treat more than 60 diseases and conditions, mainly leukemia. The New York Blood Center has provided more than 4,600 units of the stem cell products that have been used in more than 4,000 transplants. To date, he said, more than 25,000 cord blood transplants have been provided to date, mainly in Japan and the U.S.
When asked by a PDA attendee, "What's the difference between traditional manufacturing and manufacturing for personalized medicine?" Zdanowski said, "A batch size can be one product for cordblood."
The Parenteral Drug Association (PDA) is the leading global provider of science, technology and regulatory information and education for the pharmaceutical and biopharmaceutical community. Founded in 1946 as a nonprofit organization, PDA is committed to developing scientifically sound, practical technical information and resources to advance science and regulation through the expertise of its more than
PDA is a not-for-profit organization with 9,500 members worldwide. Anders Vinther, chairman of the PDA Board of Directors, opened the Annual Meeting by saying there were 900 attendees at the event held at the JW Marriott Desert Ridge Resort in Phoenix. The event included conferences, an exhibition hall (PDA's booth is shown in the photo here), a career fair, post-conference workshops, and educational courses.