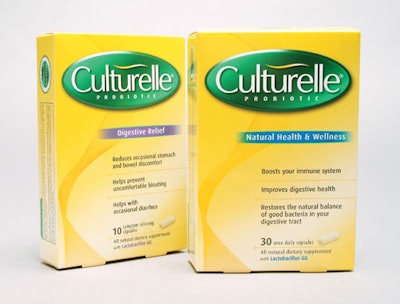 For years, the focus of "pharmaceutical package design" was to make sure regulatory requirements, lot and date codes, and usage instructions were printed on the packaging. Today, as many products continue to switch from prescription-only to over-the-counter, there's a greater need for packaging design—not just to add shelf appeal, but often to communicate critical healthcare information once conveyed by physicians or pharmacists.
With that in mind, Healthcare Packaging interviewed two key executives at
Group 4
, a design firm employed by manufacturers whose products appear in pharmacies, supermarkets, mass merchandisers, and home-center stores. This article discusses current pharmaceutical package design issues and touches upon the background between Group 4 and its work with client Eli Lilly on an Insulin Starter kit package recently introduced in Italy and Spain (see story on page 14). Responding below are Group 4's CEO Phillip Federspiel and director of healthcare Phil Hallstedt, who switched to Group 4 last year from Eli Lilly.
HCP: What's new with regard to pharmaceutical package design today?
Federspiel: One of the things we're seeing is more and more products switching from behind-the-counter to over-the-counter. That puts more demand on package design to convey information about compliance, dosage, and self-medication—things that the pharmacist used to tell patients that now need to be incorporated on or inside the package. Group 4 works with clients to identity the most important, salient information that needs to be communicated on the outside of the box, and what directions need to go inside.
We've always thought of the OTC side as sort of a big retail piece of the equation, but the challenges that face OTC, especially on the changeover from prescription-only, and the big pharma issues have a lot of similarities from a design perspective, from a "community of interest" analysis perspective, and from a design development perspective.
Hallstedt: So if you were a Zyrtec patient taking the prescription and being analyzed by your allergist on a regular basis, that advice may be gone at this point. Now you are buying directly, so it's a game-changing event.
From the standpoint of structural or functional benefit, pharmaceutical packaging design has been regulatory-driven. So, putting out a package that can pass a two-year safety study requirement with the U.S. Food and Drug Administration has been their focus. There really wasn't a consumer focus at all in terms of functional benefit.
HCP: That doesn't lend itself to innovation, does it?
Hallstedt: That's correct historically. Going forward I think there's a need to educate consumers and make the packaging provide a functional benefit through its structure as well as how people interface with it. There is opportunity there for value.
HCP: Do package design considerations involve input beyond that of the product manufacturer/packager?
Federspiel: We work with what we call the "community of interest" that involves communication with end users, physicians, and companies along the distribution channel, but mostly we are trying to figure out what's key from a consumer perspective. When you are looking at a shelf full of OTC products, what do you need to find? What do you need to see? What are the most important elements, or what is the hierarchy of information as a consumer?
To learn that, we use techniques such as eye-tracking and shopping seminars where we bring people in, and they organize and build packages and shelves around that type of observational psychology. So we are actually using the eyes and voice of the customer to help us build the best packages. I think that's what has been missing in the category—listening to the end user about what they need to understand and see to make the right product selection.
HCP: That makes sense because so many times in the past the package may have been designed for the pharmacist.
Federspiel: Exactly! Under that scenario, the doctor wrote the script, and the script was filled at the prescription counter where the pharmacist would talk with the end-user consumer and give him or her dosage instructions, indications, and contraindications. That whole triage process is gone. Now you are more responsible for your own self-medication as a patient. In that scenario, the package has to be clear and forthright with dosing and information.
HCP: Oftentimes, you don't have a whole lot of space to do that on the package, correct?
Federspiel: That's one of our biggest issues. There are space constraints not only on the package, but also on shelves where a product category is extremely cluttered. We recently worked on an allergy product and built a planogram right in our office to mimic the category space in a store, for the purposes of market research testing. Everyone from the diverse "community of interest" whom we invited was confused by the package communication in the category, making it crazy hard to select the appropriate product.
HCP: Might another challenge in this space be environmentally sustainable packaging? And if so, how does that play in this space?
Federspiel: That's kind of a wild card that's been driven by Walmart's Sustainability Scorecard. It's a metric that all the major vendors have to meet. It involves reducing the carbon footprint, and the amount of waste, employing materials that either are recycled or are recyclable, and providing secondary product use as part of a metric expressed through a percentage of material that's mapped and charted and put into a spreadsheet.
I am not saying that it's wrong, but there's some artificiality built into it—considerations for sustainability that are not necessarily grounded in fact. I am not bashing Walmart, but am simply saying that they don't necessarily understand all the effects of everything that they are asking for. You add all the regulatory requirements, sustainability, and the multilingual complications, and you end up with a busy package that's tough for the consumer to read and understand.
HCP: It would seem to offer an opportunity for packagers to employ extended-text labels, or other options to carry all that information.
Federspiel: We're seeing companies use labels with accordion-like folds, but they are expensive and complex. You get some real estate to allow for the multilingual text, and for dosing and compliance issues. It's not a magic bullet, but it's a way around that issue of billboard space.
HCP: Not only is there an issue of educating consumers about prescription products now sold OTC, but also couldn't those products now compete with non-pharmaceutical products?
Federspiel: We see a lot of blending and confusion in nutraceuticals, in vitamin-enhanced waters, and in what I would call prevention products. We are working on a project right now that's a beverage aimed at lessening the chance of getting Alzheimers disease. Today's market has a lot of confusion, with products that overlap in different categories. It's important to recognize that while people don't necessarily believe everything they read, especially on the Web, they do believe what they read on a package. They believe the federal government mandates a certain amount of honesty and integrity in the manufacturer's claims, which must be supported by laboratory results, or under a challenging set of competitive conditions.