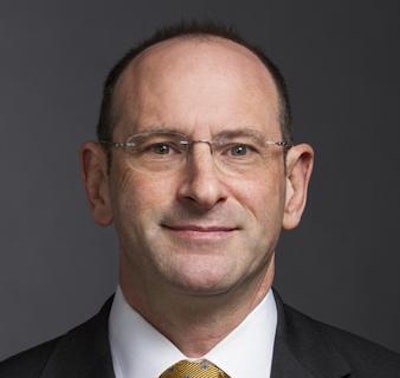 Obviously, FDA-approved drugs are essential to our healthcare system and the health and even survival of many individuals. Just as obviously, much disruption and suffering could result if one day any particular drug becomes unavailable. Unfortunately, shortages of drugs arise with depressing frequency.
Drug shortages are caused by a wide range of factors and therefore require a wide range of responses. FDA says sometimes shortages are caused by delays in production, or delays in manufacturers receiving raw materials or components from suppliers. And sometimes, a company decides for business reasons to discontinue a drug.
Other times, it's a company's failure to meet its regulatory obligations that leads to a shortage. FDA says, "A major reason for…shortages has been quality/manufacturing issues." Once a new drug is FDA-approved for marketing, the agency's key job is to help assure that the company makes and labels it with strict adherence to the necessary quality and manufacturing specifications. If the company doesn't do so, the drug is "adulterated" and not lawful for sale.
In recent years, a number of shortages have been prevented, or their effects lessened, because of more frequent early notifications from drug makers. One big help in this regard has been a 2012 law in which Congress required drug makers to report several types of information to FDA. As a result, the law now requires a broad range of drug makers to notify FDA of potential discontinuances of drugs, whether they are expected to be permanent or merely temporary. It gave FDA the power to extend these requirements to biological products as well.
Maybe it's supremely unfair to FDA to say so, but it's not uncommon to perceive FDA as stiff, slow and bureaucratic. Nevertheless, the agency's approach to drug shortages makes them appear flexible, creative and swift.
When it learns about a shortage, FDA addresses the causes if it can. Some of the causes of shortages are beyond the agency's control. But if the cause is a manufacturing or quality problem, it works with the company and might employ "regulatory discretion," it says, a deceptively idle-sounding phrase that can refer to a variety of ways in which the agency makes exceptions from its usual requirements for a product. FDA's actions are aimed at balancing the need for the drug with minimizing the risk to patients.
In some situations, the agency will work closely with other makers of the drug that is in short supply, "to help them ramp up production if they are willing to do so," providing swifter review and approval of new production lines or new raw material suppliers.
The agency might also allow a drug maker to extend the product's expiration dating beyond the approved label statement, if the company has data to support it. In that way, more stock of a drug is available for sale.
FDA sometimes will take a close look at foreign makers that are "willing and able to redirect product into the U.S. market" if the need is critical and domestic makers aren't able to solve it quickly. If FDA is satisfied that product safety and effectiveness are assured, it will allow sale here.
The agency says it "worked with manufacturers to prevent 145 drug shortages in 2017," though 39 new shortages arose during 2017. The highest number of new shortages, 251, occurred in 2011, so it's good to see the numbers go down. As FDA points out, however a fuller evaluation of the seriousness of the problem requires looking at the raw numbers as well as the health effects involved with each.
FDA says it "continues to see shortages involving older sterile injectable drugs," including "cancer drugs, anesthetics used for patients undergoing surgery," emergency medicine drugs, and electrolytes needed for intravenous feeding.
The agency explains the unique confluence of circumstances that confront this type of product: "With fewer firms making older sterile injectable drug, there are a limited number of production lines that can make these drugs. The raw material suppliers the firms use are also limited in the amount they can make due to capacity issues at their facilities. The small number of manufacturers and limited production capacity for older sterile injectables, combined with the long lead times and complexity of the manufacturing process for injectable drugs, results in these drugs being vulnerable to shortage."
Though the effects of drug shortages can be quite severe, the combined, creative efforts of FDA, Congress and industry carry the promise of effective shortage prevention and mitigation.
Companies in this article